CM Technical Committee (CMTC)
Committees
BINDT, a major UK body in the area of condition monitoring, diagnostic and prognostic technologies, is managing the CM activity via the Condition Monitoring Technical Committee. The Committee promotes best practice and the exchange of knowledge within the condition monitoring, diagnostic and prognostic community worldwide.

The committee aims are to:

To raise awareness of Condition Monitoring.
To promote the practical application and through BINDT, to work on International standards committees representing the UK. For example on the "Benchmark" CM standard, ISO18436.
To promote and encourage the education and qualification of personnel working in Condition Monitoring.
To demonstrate competence in CM through qualification by the internationally recognised professional certification scheme, PCN.
To manage and organise the PCN Accredited Training Scheme in Condition Monitoring, undertaken by the four specialist working groups (vibration analysis, lubrication analysis, acoustic emission and Infra-Red Thermography) reporting to CMTC.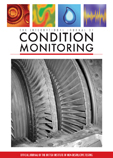 BINDT is extending activity in this area by involvement in the activities of the International Society for Condition Monitoring and by scientific-technical management of the International Journal of Condition Monitoring (IJCM). The international journal, together with the annual international condition monitoring conference organised by BINDT and the International Society for Condition Monitoring, creates a strong condition monitoring triangle.

This triangle involves scientific-technical representatives of leading universities and industrial companies from more than 30 countries; all major continents are involved: Europe, Australia, North and South America, Asia and Africa.

Members:
Mr S Greenfield (Chair), Mr B Cutler (Vice Chair), Mr R Appleyard, Mrs K Cambridge, Mrs J Cook, Mr A Cutler, Mr A Evanson,
Dr W E Gardner, Prof L Gelman, Mr D J Gilbert, Dr T Holroyd, Prof A D Hope, Dr M Khan, Mrs C Mackle, Mr S Mills, Mr J Moody,
Mr T Nowell, Prof Noroozi, Mr C Pearson, Mr P Price, Mr N Sedgwick, Mr D Shorten, Mr A McCann, Mr G Walker, Prof L Wang
and Mr D Whittle.

Contact: cmtc@bindt.org