ISCM Management Committee
Committees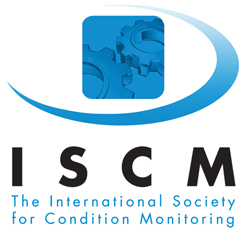 The ISCM is an international forum for individuals and organisations with an interest in condition monitoring.

Its purpose is to bring together an international community with the common aim of achieving excellence in the development and practice of condition monitoring and related diagnostic technologies.

The ISCM will achieve its aim through:

Facilitating a worldwide network for interchange of knowledge

Encouraging and supporting national and international seminars and conferences

Supporting a high-level online journal

Providing input into the development of training, qualification and certification programmes

Contributing to the development of international standards

Encouraging and supporting publishing initiatives

Liaising with other national and international bodies.
A management committee, elected by members at the ISCM Annual General Meeting, will be responsible for ensuring that the ISCM pursues its aims effectively.

A report to members will be published annually. This will include information on the past year's activities as well as plans for the future. Members are encouraged to contribute to the strategic direction of the Society.

Administration is provided by the full-time Secretariat of The British Institute of Non-Destructive Testing, which already has a substantial CM community within its membership as well as experience in organising CM conferences and producing CM publications. The ISCM will be financed through membership subscriptions. Annual accounts will be produced and presented to members.

The ISCM Management Committee members are listed below and may be contacted via ISCM/BINDT:

Executive Director: Professor L Gelman
Email: l.gelman@cranfield.ac.uk

Chair: Dr N Martin

Vice Chair: Professor M Lipsett

Mrs C Bailey (Minute Secretary), Professor J Bortman, Dr S Ganeriwala, Professor A Hope, Dr E Juuso, Dr R Klein, Professor L Kuravsky, Professor S Lahdelma, Professor A Lucifredi (Director), Dr M Papaelias, Professor G Shen, Professor L Swedrowski, Professor J Vinzintin, Dr G Yebra.

The ISCM Secretariat and Directors may also be contacted via BINDT: Mr D Gilbert (CEO, BINDT).