Newsletter - Vol 1 Issue 1
West of England Branch
West of England Branch Newsletter
Volume 1 - Issue 1






What is happening in the West of England?

BINDT invited Richard Noble, Project Director, Bloodhound Project, to its headquarters in Northampton to give a presentation on Bloodhound, the next generation of Supersonic Car.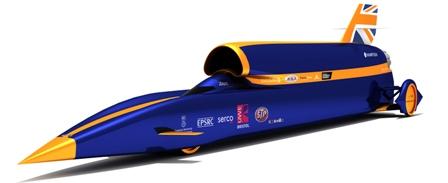 The Bloodhound SSC engineering adventure provides us with a once-in-a-lifetime opportunity to inspire the next generation of scientists and engineers. To achieve this ambitious goal, the Bloodhound education programme will be made available to all pupils in primary and secondary schools, and to students in further and higher education. Nearly 4000 schools have registered in the first 18 months of the project, plus numerous presentations have been given to other groups and professional institutions, taking the project into the heart of the community and the society.

Here are some facts:

Dimensions



Speed

Four and a half football pitches in 1 second.
150 metres in the blink of an eye.
Faster than a bullet fired from a Magnum 357.
Its own car length in less than 3 hundredths of a second.
Power




Brakes




BINDT is hoping to be involved in sponsoring and promoting this project and, if so, the West of England Branch will take a lead role.

Roger Lyon
Programme Secretary
West of England Branch