EWSHM 2018
10-13 July 2018, Hilton Manchester Deansgate, Manchester, UK

The European Workshop on Structural Health Monitoring Series (EWSHM) is taking place this year from 10-13 July and will be held at the Hilton Manchester Deansgate in Manchester, UK.

EWSHM started in 2002 and since then has grown significantly over the years, becoming the strong counterpart to the International Workshop on SHM (IWSHM) held in Stanford, California, USA. The two recent conferences in Nantes (2014) and Bilbao (2016) were highly successful involving almost 500 delegates and 20 industrial companies and it is anticipated that the EWSHM2018 will prove to be just as popular.

BINDT is the organiser of EWSHM2018 and the Institute will present the conference in the same style as the previous events, with multiple paper sessions in parallel as well as poster presentations. The event will take place in the landmark glass skyscraper that is Beetham Tower, home of the Hilton Hotel, Manchester.

The conference in 2018 will take place at the Hilton Manchester Deansgate, which is in the city of Manchester, in the north of England. Within walking distance of a fantastic selection of shops, bars and restaurants, the hotel is also only just a few minutes walk from the Deansgate train station. If you are planning on flying into Manchester, the venue is around 15 minutes from Manchester International Airport and 38 minutes from Liverpool John Lennon Airport.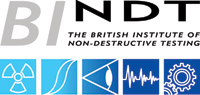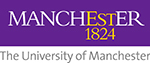 Coffee break sponsor


Exhibitors
Structured Sessions
Organisers




Title



Carlo Rainieri, Università del Molise, Italy
Maria Pina Limongelli, Politecnico di Milano, Italy
Mehmet Celebi, United States Geological Survey, U.S.A

Seismic SHM: theoretical studies and successful applications
Dr Ying Wang, University of Surrey, ying.wang@surrey.ac.uk
Professor Eleni Chatzi, ETH Zürich, chatzi@ibk.baug.ethz.ch
A/Professor Zuohua Li, Harbin Institute of Technology (Shenzhen), lizuohua@hit.edu.cn

Monitoring and Assessment of Civil Infrastructure

Professor Glisic, Princeton University
Professor Zonta, University of Strathclyde

Probabilistic SHM

Dr E Habtour, US Army Research Laboratory, USA
Professor Richard Loendersloot, University of Twente, NL
Professor Dario Di Maio, University of Twente, NL

Bio-inspired resilience: Outsmarting fatigue through precursors detection and control

M Haile, (PhD), Vehicle Technology Director, US Army Research
Laboratory, Aberdeen Proving Ground, Maryland, USA

Real-time probabilistic risk assessment

Dr Abdollah Malekjafarian, School of Civil Engineering, University College Dublin

Structural Health Monitoring of Transport Infrastructure

Michael Döhler, Chargé de Recherche, I4S Team
Laurent Mevel, Chargé de Recherche, I4S Team

Vibration-based damage assessment for civil engineering structures

Piotr Omenzetter, University of Aberdeen
Sebastian Thons, Danish Technical University
Jochen Koehler, Norwegian University of Science and Technology
Case studies and theoretical developments in quantifying the value of SHM

Branko Glisic, Princeton University
Marcus Perry, University of Strathclyde

Strain-based Structural Health Monitoring

Christos Vlachakis, Lorena Biondi, Marcus Perry, Department of Civil and Environmental Engineering, University of Strathclyde, Glasgow, UK

3D printed smart repairs for civil infrastructure

Christoph Monsberger & Lienhart Werner, Institute of Engineering Geodesy and Measurement Systems, Graz University of Technology, Austria
Alexander Kluckner, Lukas Wagner & Wulf Schuber, Institute of Rock Mechanics and Tunnelling, Graz University of Technology, Austria
Continuous strain measurements in a shotcrete tunnel lining using distributed fiber optic sensing
Charles R Farrar, Ph.D., P.E., President, Los Alamos Dynamics, LLC,
P.O. Box 1193, Los Alamos, NM 87545
Structural Health Monitoring using statistical pattern recognition
SHM In Action
Chair: Christian Boller

Title

Speaker


DatAcoustics for intelligent structures

J Moll,
Goethe University Frankfurt am Main, Germany

SmartScan aero mini FBG interrogator

J M Alvarez,
Smart Fibres Ltd
A demonstration of BridgeWatch and Smart Asset Management (SAMS),
using big data analytics to enable real-time and automatic reporting
A Scullion,
James Fisher Testing Services

Passive and dynamic FBG sensor interrogation systems



E Mendoza,
Redondo Optics Inc

Virtual environments for structural health monitoring



Branko Glisic,
Princeton University


Programme


Full papers published in the proceedings will also be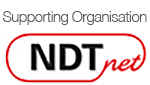 published in the NDT.net open access database
after the event.
Monday 9 July 2018
16.00-
19.00
Registration – Hotel Foyer

18.00-
19.00
Welcome Drink Reception – Cloud 23 Sky Bar: 23rd floor



Tuesday 10 July 2018









08.30
onwards
Registration – Hotel Foyer

09.00-
09.30

Opening Ceremony – Title to be confirmed
Chair: Professor C Soutis and Dr M Gresil
Room A: Deansgate Suites 2 & 3


09.30-
10.30
Keynote Lecture – SHM for IIOT
Professor F K Chang, Stanford University
Room A: Deansgate Suites 2 & 3


10.30-
11.00
Tea, Coffee and Exhibition



Aerospace structures 1



Chairs: Oscar D'almeida and Benjamin Eckstein
Room A: Deansgate Suites 2 & 3
Guided waves 1




Chairs: Paul Fromme and Maria Moix-Bonnet
Room B: Deansgate Suite 1
Structured Session:
Probabilistic
SHM 1

Chairs: Branko Glisic and Daniele Zonta
Room C: Deansgate Meeting Rooms 2, 3 & 4



Electromagnetic
SHM



Chairs: Gareth Pierce and Frederic Cegla
Room D: Deansgate Meeting Rooms 8 & 9
Bridge monitoring 1



Chairs: Luis Eduardo Mujica Delgado and Vincent Lecam
Room E: Deansgate Boardroom
Wireless SHM system 1



Chairs: Michael Hinderdael and Byeongjin Park
Room F: Deansgate Meeting Room 1
11.00-
11.20
[0021] Design of a UGW SHM sensor system for L-39NG aircraft

T Marczi and P Raso
Honeywell International, Prague, Czech Republic

[0165] Efficient modelling of guided ultrasonic waves using the scaled boundary FEM towards SHM of composite pressure vessels

Y Lugovtsova1, J Bulling1, J Prager1 and C Boller2
1Bundesanstalt für Materialforschung und -prüfung (BAM), Berlin, Germany
2Saarland University, Germany



[0008] An improved dynamic probability mixture model for damage monitoring under varying structural boundary conditions

F Fang, L Qiu, S Yuan and Y Wang
Nanjing University of Aeronautics and Astronautics, China

[0013] Coded sequences for simultaneous acquisition of data from multiple EMAT coils

F B Cegla
Imperial College London, UK

[0130] Structural health monitoring
network in British Columbia, Canada

Y Kaya1, A Mendler2 and C Ventura2
1British Columbia Ministry of Transportation
and Infrastructure, Canada
2University of British Columbia, Vancouver,
Canada

Paper withdrawn

11.20-
11.40

[0027] Full-scale testing of an ultrasonic guided wave-based structural health monitoring system for thermoplastic composite aircraft primary structure

P Ochôa, R M Groves and R Benedictus
Faculty of Aerospace Engineering, Delft University of Technology, The Netherlands

[0011] Predictive simulation of guided wave structural health monitoring in metallic and composite structures

V Giurgiutiu
University of South Carolina, Columbia,
USA

[0016] Surrogate modelling for observation likelihood calculation in a particle filter framework for automated diagnosis and prognosis

C Sbarufatti, F Cadini, A Locatelli and M Giglio
Politecnico di Milano, Italy

[0182] A novel damage detection technique utilising embedded sensing of magnetostrictive carbon fibre-reinforced polymer composites

A Hall1, M l Coatney1, N Bradley1, J H Yoo2, B Williams3 and
O Myers3
1US Army Research Laboratory, Maryland, USA
2US Naval Surface Warfare Center (NSWC), USA
3Clemson University, USA

[0086] Structural health monitoring using a GPS sensor network

N Manzini1,2, A Orcesi1, C Thom3, A Clément6, S Botton4, M Ortiz5 and J Dumoulin7
1IFSTTAR, SDOA, France
2SITES SAS, Malmaison, France
3IGN, LOEMI, Saint-Mandé, France
4IGN, ENSG, Marne la Vallée, France
5IFSTTAR, GEOLOC, Bouguenais, France
6SITES SAS, Dardilly, France
7CEREMA, SO/DLB/GS/SIS,
Bordeaux, France



[0145] Wireless noise characteristic on gearboxes due to speed variation

P Raharjo, Y Sofyan and T M Arif
State Polytechnics of Bandung, West Java, Indonesia

11.40-
12.00

[0034] Aircraft engine possession cost reduction with structural health monitoring

J Coupard, A Garnier and J Lacaille
Safran Aircraft Engines, France

[0188] Numerical analysis of Lamb
wave propagation in a periodically stiffened CFRP plate for impact damage detection

P Deng, O Saito and Y Okabe
University of Tokyo, Japan

[0029] Adaptation and implementation
of probability of detection (POD)-based fault diagnosis in elastic structures through vibration-based SHM approach

D A Ameyaw, S Rothe and D Söffker
University of Duisburg-Essen, Germany



[0056] Evaluation of the long-term stability of guided wave EMAT transducers for SHM applications

B Herdovics and F B Cegla
Imperial College London, UK

[0152] Development of
MEMS-based sensors for bridge scour
monitoring

Y-B Lin1, K-C Chang2 and X-Q Liu1
1National Center for Research on
Earthquake Engineering, Taiwan
2National Taiwan University, Taiwan

[0351] Shaping the future of structural health monitoring with IOT sensors

D Parsy and M-Y Jaouadi
Beanair GmbH, Berlin, Germany

12.00-
12.20

[0045] Application of piezoelectric
transducers and resistance strain
gauges for SHM of a metallic integral
stiffened airframe panel

R Růžek1, T Marczi2 and P Kucharský1
1VZLÚ – Czech Aerospace Research
Centre, Prague, Czech Republic
2Honeywell International, Prague, Czech
Republic



[0051] A novel high-density piezoelectric
sensing capability for in-situ modal
decomposition of acoustic emissions

N Rajic1, C Rosalie1, S Van der Velden1,
L R Francis Rose1, J Smithard1
and W K Chiu2
1Aerospace Division, Defence Science and
Technology Group, Melbourne, Australia
2Monash University, Clayton, Australia

[0091] System identification method
using extended Kalman filter with
optimised P0, Q and R

D-Y Yun1, H-B Shim2 and H-S Park1
1University Seoul, Korea
2Research & Development Institute,
Seoul, Republic of Korea

This slot is available for a late submission

This slot is available for a late
submission

This slot is available for a late
submission

12.25-
13.45


Lunch – Three-course lunch with wine




Aerospace structures 2



Chairs: Nobuo Takeda and Kathryn Atherton
Room A: Deansgate Suites 2 & 3

Guided waves 2




Chairs: Victor Giurgiutiu and Francis Rose
Room B: Deansgate Suite 1

Structured Session:
Probabilistic
SHM 2

Chairs: Branko Glisic and Daniele Zonta
Room C: Deansgate Meeting Rooms 2, 3 & 4



Machine learning and pattern recognition 1



Chairs: Elizabeth Cross and Emanuel Ramasso
Room D: Deansgate Meeting Rooms 8 & 9

Bridge monitoring 2



Chairs: Hoon Sohn and Shenfang Yuan
Room E: Deansgate Boardroom

SHM for railroads




Chairs: Claus-Peter Fritzen and Angel Torres-Perez
Room F: Deansgate Meeting Room 1

13.50-
14.10

[0079] Optical fibre sensor-based aircraft structural health monitoring
system

K Saito1, T Itoh1, N Hirano1, T Wakayama1, N Takeda2, N Sawai2 and S Minakuchi3
1Aerospace Company, Gifu, Japan
2R&D Institute of Metals and Composites
for Future Industries,
Tokyo, Japan
3Graduate School of Frontier Sciences,
Chiba, Japan



[0233] Experimental estimation of the dispersion characteristics of Lamb waves

J Kathol and C-P Fritzen
Universität Siegen, Fakultät IV, Siegen,
Germany

[0094] The consequences of heuristic distortions on SHM-based decision problems

A Verzobio1, D Bolognani2, J Quigley1 and D Zonta1,2
1University of Strathclyde, UK
2University of Trento, Italy

[0071] Damage detection in composite aero-structures from strain and telemetry data fusion by means of pattern recognition techniques

J Sierra-Perez and J Alvarez-Montoya
Universidad Pontificia, Colombia

[0167] Effects of vehicle-induced bridge
vibration on nearby structures

B-H Lee1, F-Y Yeh1, Y-C Sung2
and K-C Chang3
1National Center for Research on
Earthquake Engineering, Taiwan
2Department of Civil Engineering, National
Taipei University of Technology, Taiwan
3Department of Civil Engineering, National
Taiwan University, Taiwan

[0231] Longitudinal strain monitoring
in rails using distributed and discrete
sensors

C Barker1, N A Hoult1 and M Zhang2
1Queen's University, Kingston, Canada
2National Research Council of Canada,
Ottawa, Canada

14.10-
14.30

[0114] Landing gear structural health monitoring (SHM)

C Forrest, C Forrest and D Wiser
ES3 Inc, USA

[0166] Shaped sensor for material agnostic Lamb waves direction of arrival (DoA) estimation

L De Marchi, M Dibiase, N Testoni
and A Marzani
University of Bologna, Italy

This slot is available for a late submission

[0088] Convolutional neural networks
for the detection of damaged fasteners
in engineering structures

T J Gibbons1, S G Pierce2, K Worden1
and I Antoniadou1
1University of Sheffield, UK
2University of Strathclyde, UK

[0354] Structural health monitoring of long-span bridges: separation of wind, temperature and traffic effects on the Forth Road Bridge

D Tung Nguyen1, X Meng1, J S Owen1,
Y Xie1, P Psimoulis1, G Ye2, B Valentine3
and P Madden3
1University of Nottingham, UK
2UbiPOS UK Ltd, Nottingham, UK
3Amey plc, UK



[0266] Compressive sensing for
vibration signals in high-speed rail
monitoring

Y-Q Ni and S-X Chen
The Hong Kong Polytechnic University,
Hong Kong

14.30-
14.50

[0122] Damage index for an RPA structure by a fibre optic-based SHM system

A Güemes1, A Fernandez-Lopez1, M Frovel2, J M Pintado2, J Garcia-Ramirez1, E Reyes1 and P L Pariente2
1Universidad Politécnica de Madrid (UPM), Madrid, Spain
2INTA, Spanish National Institute for Aerospace Research, Madrid, Spain



[0048] Analytical solutions for active and passive monitoring of structural damage in fibre-composite laminates

L R Francis Rose1, W K Chiu2, N Nadarajah2 and B S Vien2
1Aerospace Division, Defence Science and Technology Group, Melbourne, Australia
2Monash University, Clayton, Australia

[0142] A probability density function for uncertainty quantification in the failure forecast method

M D Todd1, M Leung2 and J Corcoran2
1University of California, San Diego, USA
2Imperial College London, UK

[0093] Outlier ensembles: an alternative robust method for inclusive outlier analysis with structural health monitoring data

L Bull, K Worden, G Manson and N Dervilis
University of Sheffield, UK

[0292] Structural evaluation of the rehabilitation of a stayed bridge using an SHM system

FJ Carrión1, J A Quintana1, S E Crespo2, J A Hernández1, H M Gasca1 and L A Martinez1
1Instituto Mexicano del Transporte,
Escobedo, Mexico
2ITESM-CQ, Mexico

[0193] Novel rail stress measurement technique using piezospectroscopy

N Kim, H-B Yun and J-J Lee
Sejong University, Republic of Korea

14.50-
15.10

[0146] Recent development of optical fibre sensor-based structural health monitoring and in-process monitoring of CFRP structures in Japan

N Takeda and S Minakuchi
The University of Tokyo, Japan

[0041] Corrosion monitoring using high-frequency
guided waves

P Fromme
University College London, UK

[0218] Bayesian operational modal analysis of offshore rock lighthouses for SHM

J M W Brownjohn1, S-K Au2, X Wang2,
Z Zhu2, A Raby3 and A Antonini3
1University of Exeter, UK
2University of Liverpool, UK
3University of Plymouth, UK

[0104] Application of machine learning techniques for the fatigue life estimation of critical components

A M Moura1, P J Antunes1, J C Viana1,
G R Dias1, B Serrano2, D Duarte2, J Cardoso2, R Basto2, F Machado2, V Infante3 and C Mills4
1Critical Materials SA, Portugal
2CIDIUM, CIAFA, Academia da Força
Aérea, Pero, Pinheiro, Portugal
3IDMEC, Universidade de Lisboa, Portugal
4Curtiss-Wright, Dublin, Republic of Ireland



[0313] A deep learning-based framework for bridge load rating estimation

A Pamuncak, I Laory and A Jesus
University of Warwick, UK

[0342] Compressive sensing for high-speed rail condition monitoring using redundant dictionary and joint reconstruction

S X Chen and Y Q Ni
The Hong Kong Polytechnic University

15.10-
15.30

[0288] Optimal location of a fibre optic-based
sensing net for SHM applications using a digital twin

I Kressel1, U Ben-Simon1, S Shoham1, G Don-Yehiya1, S Sheinkman2, R Davidi3 and M Tur3
1Israel Aerospace Industries, Israel
2IAF, Israel
3Tel-Aviv University, Israel

[0237] Temperature compensation for damage detection in composite structures using guided waves

M Moix-Bonet1, B Eckstein2 and P Wierach1
1German Aerospace Centre, Braunschweig,
Germany
2Airbus Operations GmbH, Bremen,
Germany

[0226] A Bayesian network approach to
assess underwater scour around bridge
foundations

A Maroni1, E Tubaldi1, J Douglas1,
N Ferguson1, D Zonta1, H McDonald2,
E Greenoak3, D Walker2 and C Green3
1University of Strathclyde, UK
2Transport Scotland, Glasgow, UK
3Network Rail Scotland Route, Glasgow,
UK



[0107] Recurrent neural networks for identification of acoustic wave
reflections

M Haile, C Hsu, N Bradley and J Chen
US Army Research Laboratory,
Maryland, USA

This slot is available for a late submission


This slot is available for a late submission

15.30-
15.50

Paper withdrawn


[0248] Experimental validation of simulation tools for Lamb wave-based structural health monitoring

O Mesnil, A Imperiale, E Demaldent, B Chapuis and T Druet
CEA LIST, Saclay, France

[0096] Subspace projections to localise damage: a comparative model error robustness study

D V Muff and M D Ulriksen
Aalborg University, Esbjerg, Denmark

[0135] A semi-supervised Bayesian non-parametric approach to damage
detection

T J Rogers1, K Worden1, R Fuentes1, N Dervilis1, U T Tygesen2 and E J Cross1
1Sheffield University, UK
2Ramboll Oil & Gas, Esbjerg, Denmark

This slot is available for a late submission

This slot is available for a late submission

15.50-
16.10

Tea, Coffee and Exhibition



Aerospace structures 3






Chairs: Christian Boller and Antonio Fernandez-Lopez
Room A: Deansgate Suites 2 & 3

Guided waves 3







Chairs: Wiesław Ostachowicz and Francis Rose

Room B: Deansgate Suite 1

Structured Session:
Probabilistic
SHM 3




Chairs: Michael Todd and Daniele Zonta
Room C: Deansgate Meeting Rooms 2, 3 & 4



SHM applications







Chairs: Alfredo Guemes and Matthieu Gresil
Room D: Deansgate Meeting Rooms 8 & 9

Structured Session:
Vibration-based damage assessment for civil engineering structures

Chairs: Zhongqing Su and Constantinos Soutis
Room E: Deansgate Boardroom

Structured Session:
Strain-based SHM






Chairs: Branko Glisic and Marcus Perry
Room F: Deansgate Meeting Room 1

16.10-
16.30

[0243] Overview of the F-35 structural prognostics and health management system

I G Hebden1, A M Crowley2 and W Black3
1BAE Systems, UK
2BAE Systems, USA
3Lockheed Martin, USA

[0264] The influence of global and local
temperature variation on elastic guided
wave excitation, propagation and
scattering

J Moll1, A A Eremin2,3 and M V Golub2
1Goethe University of Frankfurt am Main,
Germany
2Kuban State University, Krasnodar, Russia
3Helmut-Schmidt-University, Hamburg,
Germany



[0136] A probabilistic framework for
forward model-driven SHM

P Gardner, C Lord and R J Barthorpe
University of Sheffield, UK

[0035] Rate-based structural health
monitoring using permanently installed
sensors

J Corcoran, M Leung and P Cawley
Imperial College London, UK

[0084] The effect of environmental and
operational variabilities on damage
detection in wind turbine blades

T Bull1, M D Ulriksen1 and D Tcherniak2
1Aalborg University, Denmark
2Brüel & Kjær Sound & Vibration
Measurement, Denmark

[0158] Evaluation of error of deformed
shape determined from strain
measurements and double integration
of curvature

D Sigurdardottir1 and B Glisic2
1Ramboll, Stockholm, Sweden
2Princeton University, Jersey, USA

16.30-
16.50

[0156] Health and usage monitoring of INTA MALE UAV

M Frovel1, A Fernandez-Lopez2, M E Reyes2, J García2, J M Pintado1, M de la Torre1, P L Pariente1 and F Terroba1
1INTA, Spanish National Institute for
Aerospace Research, Madrid, Spain
2ETSIAE, Aerospace School of Madrid
Polytechnic University, Spain



[0316] Guided wave-based defect
imaging in composite plates under
temperature-varying environment

B Chapuis1, A Kulakovskyi1,2, X Artusi1,
O Mesnil1 and O D'Almeida2
1CEA LIST, Saclay, France
2Safran Tech, Magny-Lès-Hameaux, France

[0126] Structural system identification
using sum of squares (SOS)
optimisation for minimising modal dynamic residuals

D Li, X Dong and Y Wang
Georgia Institute of Technology,
Atlanta, USA

[0140] Proposal for an industrial
structural health monitoring system
based on ultrasound signal

G Aranguren1, J Etxaniz1, S Cantero2,3, M K Malik2,3, F M de la Escalera3 and Y Essa3
1Universidad del País Vasco (UPV/EHU),
Bilbao, Spain
2The University of Nottingham, UK
3Aernnova Engineering Division, Madrid, Spain

[0190] Modal strain-based damage
identification of two pre-stressed
concrete beams under different prestressing
conditions

D Anastasopoulos, G De Roeck
and E P B Reynders
Department of Civil Engineering, University
of Leuven (KU Leuven), Belgium

[0348] Empirical mode decomposition for operational modal analysis of structures

M S Rahman
Vibration Engineer, Canada


16.50-
17.10

[0309] Feature extraction for aerospace
compressor blade repair and overhaul
using a high-speed data acquisition
system

R French, W Yeadon, H Marin-Reyes
and M Benakis
University of Sheffield, UK

[0318] A simplex guided wave communication system using oil industry multi-wire cables

G Trane1, R Mijarez2, R Guevara2
and A Pérez1
1Tecnologico de Monterrey, Morelos,
México
2Instituto de Investigaciones Eléctricas,
Gerencia de Control, Morelos, México

[0303] Modular Bayesian damage detection for civil structures: a proof of concept case study

A Jesus1, P Brommer1, R Westgate2,
K Koo2, J M W Brownjohn2 and I Laory1
1University of Warwick, UK
2University of Exeter, UK

[0261] Enterprise risk-informed technology transfer for SHM technology

M D Smith
US Army Corps of Engineers, Mississippi, USA

[0252] Sub-soil stress reconstruction for fatigue monitoring of offshore wind turbine using accelerometers on the tower

M Henkel, N Noppe, W Weijtjens and C Devriendt
Vrije Universiteit, Brussels, Belgium

[0276] Mechanochromic response of 3D composite photonic crystals by numerical simulation

V Piccolo1, A Vaccari2, A Chiappini3, C Armellini3, L Deseri1,4,5, M Ferrari3 and D Zonta6,3
1DICAM–University of Trento, Italy
2Fondazione Bruno Kessler, Trento, Italy
3IFN-CNR CSMFO, Trento, Italy
4University of Pittsburgh, USA
5Mellon University, Pittsburgh, USA
6University of Strathclyde, UK



17.10-
17.30

[0279] In-flight load determination in critical structure elements based on an operational load monitoring system

A Kurnyta, W Zieliński, P Reymer, M Dziendzikowski and K Dragan
Air Force Institute of Technology, Warszawa, Poland

[0345] Damage detection methodology for structural health monitoring (SHM) applications based on multi-frequency anti-symmetric guided waves

S Pant1, M Martinez2,3, M Yanishevsky1 and D Backman1
1National Research Council Canada, Ontario, Canada
2Clarkson University, Potsdam, USA
3Delft University of Technology, The Netherlands



[0341] Preliminary validation of deterministic and probabilistic risk assessment of fatigue failures using experimental results

R Torregosa and W Hu
Aerospace Division, Defence Science and
Technology Group, Victoria, Australia

[0347] iPerm: a permanent guided wave pipeline monitoring tool for the oil & gas industry

A Dhutti1, B Hernandez2, J Kanfoud1, P Mudge2 and T-H Gan1,2
1Brunel University London, UK
2TWI Ltd, Cambridge, UK

[0284] Vibration-based damage identification for the S101 bridge
benchmark bridge: a comparison of
indicators

P F Giordano1, A Fathi2 and M P Limongelli1
1Politecnico di Milano, Italy
2Amirkabir University of Technology, Tehran, Iran

[0338] 3D printed smart repairs for civil infrastructure

C Vlachakis, L Biondi and M Perry
University of Strathclyde, UK

17.30-
17.50

[0366] Mechanics-based predictive NDE of composites and structures: towards next generation NDE/SHM

Y Dzenis and R Vernon McBroom
University of Nebraska-Lincoln

[0246] Selective guided wave
generation in a two-dimensional
waveguide

V Serey1,2, N Quaegebeur1, P Micheau1, P Masson1, M Castaings2 and M Renier2
1GAUS, Université de Sherbrooke, QC, Canada
2I2M, Université de Bordeaux, Talence, France

This slot is available for a late submission

[0358] A study on guided wave tomographic imaging for defects on a curved structure

J Park, Y Cho and D Kang
Pusan National University, Korea



This slot is available for a late submission

[0254] Formulation of 3D temperature
signatures for temperature-driven structural health monitoring

J Reilly and B Glisic
Princeton University, USA

18.00-
22.00

Welcome buffet – Museum of Science & Industry (MOSI)
Buffet and wine

Wednesday 11 July 2018
08.00
onwards
Registration – Hotel Foyer

08.30-
09.15
Keynote Lecture – Extreme values and extreme functions for SHM
Professor K Worden, Sheffield University
Room A: Deansgate Suites 2 & 3


09.15-
10.00
Keynote Lecture – SHM–OEM supplier challenges and perspective
O D'Almeida and R Hadjria, Safran
Room A: Deansgate Suites 2 & 3


10.00-
10.20
Tea, Coffee and Exhibition



Multi-functional
materials and
composite
structures 1


Chairs: FK Chang and Zahra Sharif-Khodaei
Room A: Deansgate
Suites 2 & 3
SHM for civil engineering 1





Chair: Chairs: Alessandro Antonini and Dimitris Saravanos
Room B:
Deansgate
Suite 1
Non-linear
acoustics





Chairs: Francesco Ciampa and Ribelito Torregosa
Room C: Deansgate Meeting Rooms
2, 3 & 4
Signal processing and imaging 1




Chairs: Paul Fromme and Matthew Pearson
Room D: Deansgate Meeting Rooms
8 & 9


Structured Session:
Case studies and
theoretical developments
in quantifying the
value of SHM

Chairs: Piotr Omenzetter and Sebastian Thons
Room E: Deansgate Boardroom


10.20-
10.40
[0023] Multi-guided wave feature extraction and data fusion in residual life predication of composite laminates

C Zhang, H Ji, J Qiu and Z Zhang
Nanjing University of Aeronautics and Astronautics, China

[0001] Machine-aided rapid visual evaluation of non-structural components of building façades

J Choi, C M Yeum,
S J Dyke,
M Jahanshahi, F Pena and G W Park
Purdue University, Indianna, USA

[0028] Numerical investigation of non-collinear guided wave mixing in the case of contact non-linearity

P Blanloeuil1, L R Francis Rose2, M Veidt3 and C H Wang1
1University of New South Wales, Sydney, Australia
2Aerospace Division, Defence Science and Technology Group, Melbourne, Australia
3University of Queensland, Brisbane, Australia



[0026] Morphorider: a new way for structural monitoring via the shape acquisition with a mobile device equipped with an inertial node of sensors

T Stanko, N Saguin-Sprynski, L Jouanet, S Hahmann and G-P Bonneau
Université Grenoble Alpes, France

[0105] A case study in quantifying the economic benefit of a live strain monitoring campaign for a short-span pre-stressed concrete bridge

P Omenzetter1, P Moyo2 and J M W Brownjohn3
1The University of Aberdeen, UK
2The University of Cape Town,
South Africa
3The University of Exeter, UK



10.40-
11.00

[0037] Damage localisation in composite plates using canonical polyadic decomposition of Lamb wave difference signals tensor

M Rébillat and N Mechbal
Hesam Université, Paris, France

[0018] Coda wave interferometry used to detect loads and cracks in a concrete structure under field conditions

X Wang and E Niederleithinger
Bundesanstalt für Materialforschung und -prüfung (BAM), Germany

[0044] Phononic crystal sensing devices for enhanced non-linear ultrasonic inspection

F Ciampa1 and A Marini2
1University of Bath, UK
2University of L'Aquila, Italy



[0030] Integration of algorithms for damage detection in thermoplastic materials inside electronic embedded devices

G Azuara, E Barrera and M Ruiz,
Universidad Politécnica de Madrid, Spain



[0148] User interface development for model-based data interpretation

S G S Pai, Y Reuland and I F C Smith
Swiss Federal Institute of Technology (EPFL), Lausanne, Switzerland



11.00-
11.20

[0040] Dual PZT sizing for mode decomposition on a composite anisotropic plate

E Lize1, M Rébillat2, N Mechbal2 and C Bolzmacher1
1CEA, LIST, Gif-sur-Yvette CEDEX, France
2ParisTech, France

[0066] Performance of an H∞ estimation-based damage localisation approach in the context of automated structural health monitoring

S Wernitz, D Pache, T Grießmann and R Rolfes
Leibniz Universitat, Hannover, Germany

[0133] CFRP composites with embedded PZT transducers for non-linear ultrasonic inspection of space structures

C Andreades and F Ciampa
University of Bath, UK

[0038] Automated extraction of local defect resonance for efficient non-destructive testing of composites

J Segers1, E C Verboven1, S Hedayatrasa1,2, G Poelman1, J Calderon1, W V Paepegem1 and M Kersemans1
1Ghent University, Zwijnaarde, Belgium
2SIM Program M3 DETECT-IV, Zwijnaarde, Belgium



[0168] Quantifying the value of SHM for wind turbine blades

J S Nielsen1, D Tcherniak2 and M D Ulriksen3
1Department of Civil Engineering,
Denmark
2Brüel & Kjær Sound & Vibration Measurement, Denmark
3Aalborg University, Denmark



11.20-
11.40

[0042] Guided wave propagation and scattering in aerospace composite panels

P Fromme
University College London, UK

[0070] Monitoring and control of mechanical tensions during the struts removal process of the cantilever structure: 'Museum of Tomorrow', Rio De Janeiro, Brazil

J P F M De Souza1, F G Da Costa2 and R J F Bauer1
1Souza/Costa, Brazil
2Falcão Bauer Quality Control Centre Brazil

[0199] Quantification of subsurface cracks in a thin aluminium beam by the use of non-linear guided wave theory: a numerical and model-based approach

S Gschossmann, T Oberascher and M Schagerl
Johannes Kepler University, Linz, Austria

[0047] Impact-induced strain wave detection using a robust feature extraction method

A Beligni1, G Musotto1, C Sbarufatti1, K Dragan2, I Di Luch1, M Ferrario1 and M Giglio1
1Politecnico di Milano, Italy
2Air Force Institute of Technology, Warsaw, Poland



[0212] SHM case study: molten salt tank monitoring for highly efficient centralised solar power plants

T Grandal1,2 and A Zornoza1
1AIMEN Technology Centre, Porriño, Spain
2City, University of London, London, UK



11.40-
12.00
[0141] Experimental application of Lamb wave-based SHM system to complex composite material structures

A Sorrentino1, A De Fenza2, F Romano1 and U Mercurio1
1Italian Aerospace Research Centre – CIRA, Capua, Italy
2University of Naples, Italy

[0080] Performance of sensor placement strategies used in system
identification based on modal expansion

M M Jaya1, R Ceravolo1, E Matta1 and L Z Fragonara2
1Politecnico di Torino, Italy
2Cranfield University, UK

[0278] Detecting delaminations in composites through active wave modulation spectroscopy: analytical investigation of critical non-linear mechanisms

C S Rekatsinas, N A Chrysochoidis and D A Saravanos
University of Patras, Greece

[0050] Passive monitoring and location of impact events using in-situ modal decomposition

N Nadarajah1, W K Chiu1, L R Francis Rose2, N Rajic2, S van der Velden2, C Rosalie2 and J Smithard2
1Monash University, Clayton, Australia
2Aerospace Division, Defence Science and Technology Group, Melbourne, Australia



[0375] The effects of SHM system parameters on the value of damage detection information

L Long1,2, S Thöns1,2 and M Döhler3
1BAM Federal Institute for Materials Research and Testing, Berlin, Germany
2Technical University of Denmark, Lyngby
3University Rennes, France



12.00-
12.20
[0187] Novel distributed sensing optical fibres in composite cylinders for impact damage detection

I-B Kwon1, D-C Seo1, D-J Yoon1 and B-H Choi2
1Korea Research Institute of Standards and Science, Daejeon, Republic of Korea
2Dong-A University, Busan, Republic of Korea



[0095] Damage detection in a reinforced concrete slab using outlier analysis

B A Qadris1, D Tcherniak2, M D Ultiksen1 and L Damkilde1
1Aalborg University, Esbjerg, Denmark
2Bruel & Kjær Sound & Vibration, Nærum, Denmark

This slot is available for a late submission

[0054] Analytical, numerical and experimental formulation of the sensor placement optimisation problem for guided waves

R Soman, P Malinowski, P Kudel and W Ostachowicz
Institute of Fluid Flow Machinery of Polish Academy of Sciences, Gdansk, Poland

[0223] Storey-based identification of multi-storey buildings: an alternative to modal identification

E Safak and E Cakti
Bogazici University, Istanbul, Turkey




12.25-
13.45

Lunch – Three-course lunch with wine



Multi-functional
materials and
composite
structures 2

Chairs: Jens Prager and Yuris Dzenis
Room A: Deansgate
Suites 2 & 3

SHM for civil engineering 2




Chairs: Keith Worden and Neil Hoult
Room B:
Deansgate
Suite 1

Acoustic
emission 1




Chairs: Michelle Salvia and Marcias Martinez
Room C: Deansgate Meeting Rooms
2, 3 & 4

Signal processing and imaging 2



Chairs: Claudio Sbarufatti and Eduardo Barrera
Room D: Deansgate Meeting Rooms
8 & 9


Nanosensors for SHM




Chairs: Zhongqing Su and Matthieu Gresil
Room E: Deansgate
Boardroom

SHM technology for wind turbines 1




Chairs: Eleni Chatzi and Abhishek Kundu
Room F: Deansgate
Meeting Room 1

13.50-
14.10

[0129] Determination of the orthotropic viscoelastic tensor of composites by means of the pulsed ultrasonic polar scan

A A D Martens1, J G S Daemen1, M Kersemans2, E C Verboven2, S B M Delrue1, W van Paepegem2 and K E A van den Abeele1
1Wave Propagation and Signal Processing (WPSP), Kortrijk, Belgium
2Ghent University, Zwijnaarde, Belgium

[0100] Frequency-domain damage detection of seismically-excited buildings

C-M Chang1 and S-K Huang2
1National Taiwan University, Taiwan
2National Center for Research on Earthquake Engineering, Taipei, Taiwan

[0134] Damage identification in a tubular composite/metal joint through chronology-based robust clustering of acoustic emissions

N Chandarana1, E Ramasso2, Z Wu1, J Bernard3, J Pethick3, P Chatzi3, C Soutis1 and M Gresil1
1The University of Manchester, UK
2FEMTO-ST Institute, Besançon, France
3UTC Aerospace Systems, Banbury, UK

[0063] Synthetic aperture focusing technique for correction of poorly-focused ultrasonic pressure tube inspection data

H Zhao, A Gachagan, G Dobie, C Wallace and G West
University of Strathclyde, UK

[0162] An inkjet-printed nanocomposite-inspired sensor network for acousto-ultrasonics-based structural health monitoring

Y Liao, P Zhou, L-M Zhou and Z Su
The Hong Kong Polytechnic University, Hong Kong


[0019] Analysis of changing environmental and operational conditions in a
radar-based SHM system for wind turbine blades

J Moll1, M Mälzer1, J Simon1, V Krozer1, C Kramer2, H Friedmann2, A Nuber2, R Salman3, D Pozdniakov3 and M Dürr4
1Goethe University of Frankfurt am Main, Germany
2Wölfel Engineering GmbH & Co KG,
Höchberg, Germany
3HF Systems Engineering GmbH & Co KG, Kassel, Germany
4Volta Windkraft GmbH, Ochsenfurt, Germany



14.10-
14.30

[0317] Hybrid PZT-FBG guided elastic wave damage detection in composite plates

B Chapuis1, G Laffont1, N Roussel1, O Mesnil1 and O D'Almeida2
1CEA LIST, Saclay, France
2Safran Tech, Magny-lès-Hameaux, France


[0143] Input-output versus output-only modal identification of Baixo Sabor concrete arch dam

J Gomes1, S Pereira2, F Magalhães2, J Vieira Lemos1, Á Cunha2
1National Laboratory of Civil Engineering (LNEC), Lisboa, Portugal
2University of Porto, Portugal


[0058] Improved signal processing of acoustic emissions for structural health monitoring using a data-driven approach

S F Wirtz and D Söffker
Universitat Duisburg-Essen, NRW Germany

[0077] A Bayesian time-of-flight estimation for ultrasonic damage detection

S Cantero-Chinchilla1,2, J Chiachío-Ruano1, M Chiachío-Ruano1, A Jones1, Y Essa2 and F M De La Escalera2
1The University of Nottingham, UK
2Aernnova Engineering Division SA, Madrid, Spain



[0289] Highly flexible ionic liquid capacitive sensor for aerodynamic pressure measurement

X Yang, X Qing and Y Wang
Xiamen University, China


[0064] Acoustic emission localisation using airborne sound: where did the wind turbine rotor blades crack?

T Krause and J Ostermann
Universität Hannover, Germany

14.30-
14.50

[0333] A repairable installation procedure for SHM sensors onto composite structures

N Yue, Z S Khodaei and M H Aliabadi
Imperial College London, UK

[0150] Inspection and structural assessment of hydraulic structures: visual, calculative, experimental

M Gutermann and B Koppe
University of Applied Sciences Bremen, Germany

[0113] Monitoring buried infrastructure deformation using acoustic emission

H J Heather-Smith, A Smith, N Dixon, J A Flint and J Wordingham
Loughborough University, UK

[0082] Condition assessment of structures using smartphones: a position independent multi-epoch imaging approach

R Kromanis and H Liang
Nottingham Trent University, UK

[0198] Crack propagation monitoring with carbon nanotube doped adhesive films on skin-stringer sub-elements

X X Fernández Sánchez-Romate1,2, Á R Pozo1, V Yokaribas3, J Kathol3, A Jiménez-Suárez1, R Moriche1, M Sánchez1, C-P Fritzen3, A Güemes2 and A Ureña1
1University of Rey Juan Carlos, Madrid, Spain
2Universidad Politécnica de Madrid (UPM), Madrid, Spain
3Universität Siegen, Fakultät IV, Siegen, Germany

[0074] A study of rotational loads on the supporting structure of an onshore wind turbine by time-frequency analysis

K-C Lu1, J Chang1, Y-S Kuo2, W-C Tseng2, H-C Peng3 and Y-C Chen4
1National Center for Research on Earthquake Engineering, Taipei, Taiwan
2National Cheng Kung University, Tainan, Taiwan
3Industrial Technology Research Institute, Hsinchu, Taiwan
4Taiwan Power Company, Taichung, Taiwan



14.50-
15.10

[0007] A flexible integrated impact monitoring system for aircraft composite structures

L Qiu1, S Yuan1, X Deng1, Y Huang2 and Y Ren1
1Nanjing University of Aeronautics and Astronautics, China
2University of Science and Technology, Wuhan, China

[0178] Distributed strain measurements for culvert assessment

Y Liu, N A Hoult and I D Moore
Queen's University, Canada

[0204] Audible acoustics for detecting and locating damage in composite structures

M Pearson1, R Pullin1 and E Szigeti2
1Cardiff University, UK
2Airbus, UK

[0098] Autonomous surface inspection of wind turbine blades for quality assurance in production

R A Lyngby1, H Aanæs1, E Nielsen2 and A B Dahl1
1DTU Compute, Technical University of Denmark, Denmark
2Siemens Gamesa Renewable Energy, Aalborg Ost, Denmark



[0241] On the mechanical behaviour of a composite stiffener with inkjet-printed electronics

F Heinrich, T Genco and R Lammering
Helmut-Schmidt-University/University of the Federal Armed, Hamburg, Germany

[0090] Damage severity assessment of a laboratory wind turbine blade using a virus optimisation algorithm

H Turnbull and P Omenzetter
The University of Aberdeen, UK

15.10-
15.30

[0003] Validation of a multifunctional hybrid piezo/temperature sensor for process and structural health monitoring of CFRP structures

M Scheerer1, Z Simon1, M Marischler1 and B Rittenschober2
1Aerospace & Advanced Composites GmbH, Wiener Neustadt, Austria
2ALPEX GmbH, Austria



[0219] Application of fully-passive wireless sensors to the monitoring of reinforced concrete structure degradation

R Khalifeh1,2, B Lescop1, P Talbot1, S Rioual1 and F Gallée2
1Université de Bretagne, France
2Lab-STICC/MOM, France


[0209] Power spectral entropy (PSE) as a qualitative damage indicator

A K Das and C K Y Leung
Hong Kong University of Science and Technology (HKUST), Hong Kong

This slot is available for a late submission

[0285] Model-assisted study for deeper analysis of conductivity and piezoresistivity of nanocomposites and films with graphene nanoplatelets for smart structure application

V Yokaribas, P Friebertshäuser and C-P Fritzen
Universität Siegen, Fakultät IV, Siegen, Germany

[0123] QQ plot for assessment of Gaussian process wind turbine power curve error distribution function

R K Pandit and D Infield
University of Strathclyde, UK

15.30-
15.50

[0368] Damage detection with ultrasonic guided waves under operational conditions

M Salmanpour, Z S Khodaei and M H Aliabadi
Imperial College London, UK

[0251] The socio-economic benefits of fibre optic strain-based SHM of critical infrastructure

M Lydon1, S Taylor1, D Lydon1 and B McFarland2
1Queen's University, Belfast, UK
2McFarland Associates Ltd, Belfast, UK

[0059] High-speed data acquisition system for continuous acoustic emission monitoring and real-time signal processing using FPGA-based platform within a SHM framework

S F Wirtz, A P A Cunha, N Beganovic and D Söffker
Universitat Duisburg-Essen, NRW Germany

[0249] Using wavelet level variance and the discrete wavelet transform to monitor post-operative healing of vocal cords

M Civera1, C M Filosi2, N M Pugno3,4,5, M Silvestrini2, C Surace1 and K Worden6
1Politecnico di Torino, Turin, Italy
2Azienda Provinciale per i Servizi Sanitari, Trento, Italy
3University of Trento, Trento, Italy
4Queen Mary University of London
5Italian Space Agency, Rome, Italy
6University of Sheffield



[0163] Health self-monitoring of nano-engineered composites with enhanced mechanical and electrical profiles

Y Li, Y Liao and Z Su
The Hong Kong Polytechnic University, Hong Kong

[0057] Investigations on fatigue, fracture mechanics and ultimate limit state of a wind turbine rotor blade – full scale testing, failure analysis and FEM simulations

H Friedmann1, T Grießmann2, S Kremling1, A Nuber1 and F Sayer3
1Woelfel Engineering GmbH + Co KG, Germany
2Leibniz Universitaet Hannover, Institut fuer Statik u Dynamik
3Fraunhofer IWES, Bremerhaven


15.50-
16.10

Tea, Coffee and Exhibition



Multi-functional
materials and
composite structures 3

Chairs: Olivier Mesnil and Rafik Hadjria
Room A: Deansgate
Suites 2 & 3

Structured Session:
Monitoring and
assessment of civil structure

Chairs: Eleni Chatzi and Ying Wang
Room B: Deansgate
Suite 1

Modelling and simulation for SHM




Chairs: Constantinos Soutis and Bastien Chapuis
Room F: Deansgate Meeting Room 1

Machine learning
and pattern
recognition 2



Chairs: Emmanuel Ramasso and Irwanda Laory
Room D: Deansgate Meeting Rooms
8 & 9


Sensors





Chairs: Vincent Le Cam and Stefano Mariani
Room E: Deansgate Boardroom



16.10-
16.30

[0334] RAPID scaling subtraction algorithm for composite patch repair

F Lambinet, Z S Khodaei and M H Aliabadi
Imperial College London, UK

[0151] Modal-based damage localisation on wind turbine blades under environmental variability

K Tatsis, V Dertimanis and E Chatzi
ETH Zürich, Switzerland

[0004] An abstract approach towards modelling intelligent structural systems

D Legatiuk and K Smarsly
Bauhaus University Weimar, Germany


[0343] Prognostics of composite structures utilising structural health monitoring data fusion

N Eleftheroglou1, D Zarouchas1, R Alderliesten1, R Benedictus1 and Theodoros Loutas2
1Structural Integrity & Composites Group, Aerospace Engineering Faculty, Delft University of Technology, HS Delft, The Netherlands
2Applied Mechanics Laboratory, Department of Mechanical Engineering & Aeronautics, University of Patras, Greece



[0092] Design and implementation of embedded sensors based on electrical resistivity to determine water content profiles in thick concrete structures

J Badr1,2, Y Fargier2,4, F Deby1, G Villain2, S Palma-Lopes2, S Delepine-Lesoille3, J P Balayssac1 and L M Cottineau2
1Université Paul Sabatier III, Toulouse, France
2IFSTTAR, Sites de Nantes et de Bron, France
3National Radioactive Waste Management Agency (Andra) Chatenay-Malabry, France
4CEREMA, Normandie-Centre, France



16.30-
16.50

[0015] Self-powered strain sensor using mechano-luminescence-optoelectronic self-sensing composites

D Ryu and G Macias
New Mexico Institute of Mining and Technology, Socorro, USA

[0175] Piezoelectric transducer excitation for guided wave propagation on pipeline with flexural wave modes

X Niu1,2, H-P Chen2 and H R Marques1
1TWI Ltd, Cambridge, UK
2University of Greenwich, Kent, UK

[0006] Online updating Gaussian process model for fatigue crack diagnosis and prognosis

H Wang, S Yuan, J Chen, L Qiu and Y Ren
Nanjing University of Aeronautics and Astronautics, China


[0222] Deep sensing approach to single-sensor bridge weighing in motion

T Kawakatsu1, K Aihara2, A Takasu2 and J Adachi2
1The University of Tokyo, Japan
2National Institute of Informatics, Tokyo, Japan


[0291] Smart autonomous sensor network for multi-level damage identification

R Loendersloot
University of Twente, Enschede, The Netherlands



16.50-
17.10

[0144] Estimating lithium-ion battery state of charge and health with ultrasonic guided waves using an efficient matching pursuit technique

P Ladpli1, C Liu1, F Kopsaftopoulos2 and F-K Chang1
1Stanford University, California, USA
2Rensselaer Polytechnic Institute, Troy, USA

[0191] Non-destructive determination of uniaxial absolute stress in structural steel members using the ultrasonic shear wave method

D Liu1, Z Li1, J He1, J Teng1 and C He2
1Harbin Institute of Technology
Shenzhen, China
2China Academy of Building Research, Shenzhen, China

[0009] Load adaptive baseline by inverse finite element method for structural damage identification

L Colombo, C Sbarufatti and M Giglio
Politecnico di Milano, Italy

[0314] Composing robust damage-sensitive features with deep neural networks

M Silva1, A Santos1,4, R Santos1, E Figueiredo2,3, C Sales1 and J Costa1
1Universidade Federal do Pará, R Augusto Corrêa, Brazil
2Universidade Lusófona de Humanidades e Tecnologias, Lisbon, Portugal
3Institute of R&D in Structures and Construction, Porto, Portugal
4Universidade Federal do Sul e Sudeste do Pará, Brazil


[0245] Effective structural health monitoring through the monitoring of pressurised capillaries in additive manufactured materials

M Hinderdael, Z Jardon, D De Baere, and P Guillaume
Vrije Universiteit Brussel, Belgium




17.10-
17.30

[0181] Embedded curing and lifetime monitoring of fibre-reinforced epoxy in civil engineering repairs by distributed piezo sensors

O A Bareille1, M Salvia1 and M Zhang2
1University of Lyon, France
2Beijing University of Chemical Technology, China

[0192] Axial stress measurement of concrete with non-linear ultrasonic harmonic method

J Zheng, Z Li, J He, J Teng and L Zheng
Harbin Institute of Technology Shenzhen, China

[0067] Numerical calibration of direct current potential drop measuring: a comparison of FEM and Bayesian filtering-based approaches

T Berg1, S Von Ende2 and R Lammering1
1Helmut Schmidt University, Hamburg, Germany
2Rolls-Royce Deutschland Ltd & Co KG, Blankenfelde-Mahlow, Germany

This slot is available for a late submission


[0186] Direct-Write piezoelectric ultrasonic transducers for impact damage detection in composite plates

M Philibert1,2, S Chen1, K Yao1, C Soutis2 and M Gresil2
1Institute of Materials Research and Engineering, Singapore
2University of Manchester, UK




17.30-
17.50

This slot is available for a late submission

[0202] Structural condition identification for civil infrastructure: an appraisal based on existing literature reviews

Y Wang and M Chryssanthopoulos
University of Surrey, UK

[0065] Numerical structural identification of a cross-laminated timber slab using 3D laser scanning

E Serantoni, M Muster and A Wieser
ETH Zürich, Switzerland

This slot is available for a late submission

[0242] Bordering the footprint of an AE sensor using a bank of sharply-defined frequency domain capacitive micromachined ultrasonic transducers

P Butaud, G Bourbon, P Le Moal, E Joseph, B Verdin, E Ramasso, V Placet and L Boubakar
FEMTO-ST Institute, Besançon, France



18.00-
22.00

National Football Museum tour including a three-course dinner with wine
(invitation only)

Thursday 12 July 2018
08.30
onwards
Registration – Hotel Foyer

09.00-
10.00

Keynote Lecture – Water-based inks of 2D materials for all printed devices
Professor C Casiraghi, University of Manchester
Room A: Deansgate Suites 2 & 3


10.00-
10.20
Tea, Coffee and Exhibition



Optical fibres for SHM 1


Chairs: Moshe Tur and Francesco Ciampa
Room A: Deansgate
Suites 2 & 3
Damage detection
using vibration
measurements 1

Chairs: Yavuz Kaya and Michal Dziendzikowski
Room B:
Deansgate
Suite 1


Signal processing and imaging 3


Chairs: Dmitrii Legatiuk and John Sakellariou
Room C: Deansgate Meeting Rooms
2, 3 & 4
Ultrasonics 1



Chairs: Philippe Blanloeuil and Nazih Mechbal
Room D: Deansgate Meeting Rooms
8 & 9
SHM technology for wind turbines 2


Chairs: Marc Rebillat and Nathalie Saguin
Room E: Deansgate Boardroom
10.20-
10.40
[0046] Continuous strain measurements in a shotcrete tunnel lining using distributed fibre optic sensing

C M Monsberger, W Lienhart, A Kluckner, L Wagner and W Schubert
Graz University of Technology, Austria

[0069] Damage identification based on improved Kalman filter with the precise integration method

J-Z Huang1, D-S Li1 and C Zhang2
1University of Technology, Dalian, China
2Nanchang University, China

[0176] Computation of image features for full-wavefield characterisation in fast non-contact inspections

Y K Esfandabadi, A Marzani and L De Marchi
University of Bologna, Italy

[0062] Signal-level clustering of acoustic emission streaming

P Butaud1, E Ramasso1, H Ahayan1, T Jeannin1, N Godin2 and V Placet1
1FEMTO-ST Institute, Besançon, France
2Université de Lyon, Villeurbanne, France

[0125] Cost-effective vibration-based detection of wind turbine blade icing from sensors mounted on the tower

W Weijtjens1, L D Avendaño-Valencia2, C Devriendt1 and E Chatzi2
1Vrije Universiteit Brussel, Belgium
2Institute of Structural Engineering, ETH Zürich, Switzerland



10.40-
11.00

[0068] Optical fibre Bragg grating sensor-based mode shape identification using sub-microstrain amplitude excitation

U Nawrot1,2, T Geernaert1,3, B De Pauw1,3, D Anastasopoulos2, E P B Reynders2, G De Roeck2 and F Berghmans1,3
1Vrije Universiteit Brussel (VUB), Belgium
2Department of Civil Engineering, University of Leuven (KU Leuven), Belgium
3Flanders Make, Lommel, Belgium



[0117] Comparison of damage sensitivities of autoregressive coefficients and natural frequencies for structural health monitoring of a top-tensioned riser

B Bayik, P Omenzetter, D van der A and E Pavlovskaia
University of Aberdeen, UK

[0206] Sparsity-constrained identification of external forces and structural damage

D Ginsberg and C-P Fritzen
Universität Siegen, Fakultät IV, Siegen, Germany

[0228] Resonant air-coupled emission (RACE): a new approach to structural health monitoring of composite structures

I Solodov and M Kreutzbruck
University of Stuttgart, Germany


[0138] Acousto-ultrasonic damage monitoring in a thick composite beam for wind turbine applications

R Loendersloot1, M Venterink1, A Krause2 and F Lahuerta2
1University of Twente, Enschede, The Netherlands
2Knowledge Centre, Wieringerwerf, The Netherlands

11.00-
11.20

[0087] Preliminary robustness analysis of a structural health monitoring PCA-based algorithm

F M Pisano and M Ciminello
CIRA, Caserta, Italy

[0174] Rotating machines system identification by means of big data analysis

N Gioia, C Peeters, P J Daems, P Guillaume and J Helsen
Vrije Universiteit Brussel, Belgium

[0220] A novel method of corrosion damage monitoring of porous aluminium alloy structure based on piezoelectric sensor

X Wang, W Zhang, X Gao, Y Zhao, W Dai and R Wang
Beihang University, Beijing, China

[0179] Inverse problems using spectral finite element method

S Paunikar and S Gopalakrishnan
Indian Institute of Science, Bangalore, India


[0195] Quantitative inspection of wind turbine blades using UAV deployed photogrammetry

S G Pierce1, K C Burnham2, D Zhang1, L McDonald1, C N MacLeod1, G Dobie1, R Summan1 and D McMahon2
1University of Strathclyde, UK
2Advanced Forming Research Centre (AFRC), Renfrew, UK

11.20-
11.40

[0121] SHM using integrated photonics-based fibre sensing solutions

R Evenblij
Technobis – TFT, Holland

[0201] Damage detection in the presence of varying temperature through residual error modelling approach with dual neural network

S Sharma and S Sen
Indian Institute of Technology, Mandi, India

[0290] Experimental determination of 3D Green's function in composite plates for defect imaging using guided waves

A Kulakovskyi1,2, O Mesnil2, B Chapuis2, O D'Almeida1 and A Lhémery2
1SAFRAN Tech, Magny-Lès-Hameaux, France
2CEA LIST, Saclay, France


[0235] Comparison of coded excitations in the presence of a transducer's transfer function in ultrasonic guided wave testing of pipelines

H N Mahal1,2, A K Nandi1 and P Mudge2
1Brunel University, London, UK
2TWI, Cambridge, UK



[0321] Active sensors for load and damage monitoring in a wind turbine blade: a hybrid manufacturing technique

M A Shohag1, K Joshi1, T Ndebele1, M Pollard1, S Tran2, L B Carani1, T Dickens1 and O Okoli1
1FAMU-FSU College of Engineering, Florida, USA
2University of Colorado, Boulder, Colorado, USA



11.40-
12.00
[0124] Distributed corrosion detection using dedicated optical fibre sensor (OFS)-based steel rebar within reinforced concrete structures by optical frequency-domain reflectometry (OFDR)

S Magne, S A Alvarez and S Rougeault
CEA, Gif-sur-Yvette, France


[0277] Structural system identification for controlled buildings with active mass dampers providing input excitation

C-C Chang1 and J-F Wang2
1National Center for Research on Earthquake Engineering, Taipei, Taiwan
2National United University Miaoli, Taiwan



[0315] DIC-based detection of bolted beam-to-column connection changes

D Ziaja, B Turoń and B Miller
Rzeszow University of Technology, Poland

[0275] A characterisation framework for simulation-based LWSHM algorithms

M Guskov1, M Rébillat1, E Balmes2,1, N Mechbal1
1ParisTech, France
2SDTools, Paris, France


[0230] A random vibration multiple model-based structural health monitoring platform for nominally identical composite aerostructures

R Atlani1, S D Fassois1, A Georgantopoulou2, M Kazilas3, R Atlani1I Kressel1, M Kwak3, T London3, A G Poulimenos4, I Sáez de Ocáriz5, J S Sakellariou2, A Sawday1, K J Vamvoudakis-Stefanou2, P Venegas5 and A Ward3
1Advanced Structural Technologies, Israel
2University of Patras, Greece
3TWI Ltd, Cambridge, UK
4Advances in Science and Engineering EE, Chios, Greece
5Centro de Tecnologías Aeronáuticas (CTA), Alava, Spain



12.00-
12.20
[0155] Quantification of cracks in reinforced concrete structures using distributed fibre optic sensors

A Bassil, X Chapeleau, D Leduc and O Abraham
French Institute of Science and Technology for Transport, France


[0306] Anomaly detection approach for fan monitoring – an industrial case study

A Lis1,2, Z Dworakowski1 and P Czubak1
1AGH University of Science and Technology, Kraków, Poland
2Elmodis, Kraków, Poland



[0346] A super resolution signal reconstruction method of Lamb waves

J Cai, Z Zhou and X Wang
Nanjing University of Aeronautics and Astronautics, China

This slot is available for a late submission


[0271] Early detection of damages in multi-layered composite structures by effective source location method

D-J Yoon, S-H Lee, B-H Han, C-S Park and I-B Kwon
Korea Research Institute of Standards and Science,
Daejeon, Republic of Korea



12.25-
13.45

Lunch – Three-course lunch with wine



Optical fibres for SHM 2

Chairs: Alfredo Guemes and Christophe Monsberger
Room A: Deansgate
Suites 2 & 3

SHM for civil engineering 3

Chairs: Marc Gutermann and Donghyeon Ryu
Room B:
Deansgate
Suite 1

Acoustic emission 2


Chairs: Michael Sheerer and Francesc Pozo
Room C: Deansgate Meeting Rooms
2, 3 & 4


Ultrasonics 2


Chairs: Peter Cawley and Lei Qiu
Room D: Deansgate Meeting Rooms
8 & 9

Laser methods 1


Chairs: Chun Wang and Nathan Salowitz
Room E: Deansgate
Boardroom

13.50-
14.10

[0160] Tunnel convergence analysis by distributed optical fibre strain sensing with means of finite element – inverse analysis method

A Piccolo1,2, Y Lecieux2, S Delepine-Lesoille1, D Leduc2, F Bumbieler1, P Teixeir3 and J Zghondi1
1National Radioactive Waste Management Agency (Andra), Châtenay-Malabry, France
2Université de Nante, France
French Institute of Science and Technology for Transport, France
3Egis Géotechnique, Seyssins, France



[0236] Real-time structural health monitoring by non-linearity degree analysis based on Hilbert-Huang transform

C-Y Hsieh, A Sawadogo and T-K Lin
National Chiao Tung University, Hsinchu, Taiwan

[0281] Detection of impact location and impactor characteristics using the post-impact sensor response of laminated plates

T C Theodosiou, C S Rekatsinas andD A Saravanos
University of Patras, Greece

[0296] Ice detection on aircraft using surface acoustic wave-based sensor

N A Feidenhans'l, K Astafiev and R Lou-Møller
Meggitt A/S, Kvistgaard, Denmark

[0032] Experimental analysis of ultrasonic guided wave-based damage localisation in a tapered composite plate

J Simon1, J Moll1, T Wandowski2, P Malinowski2 and W Ostachowicz2
1Goethe University of Frankfurt am Main, Germany
2Institute of Fluid Flow Machinery of Polish Academy of Sciences, Gdansk, Poland

14.10-
14.30

[0169] Utilisation of optimised optical fibres for structural health monitoring

O Rufai, M Gautam, P Potluri and M Gresil
University of Manchester, UK

[0238] Damage diagnosis of three-dimensional structures by entropy-based structural health monitoring system

A G Lainez, C-W Chang and T K Lin
National Chiao Tung University, Hsinchu, Taiwan

[0282] Development and evaluation of structural health monitoring systems for fibre composites in automotive applications based on elastic waves

T Gaul, K Tschöke, E Schulze and L Schubert
Fraunhofer-Institut für Keramische Technologien und Systeme (IKTS), Dresden, Germany



[0310] Research on Lamb wave-based composite structural damage classification method

M A Shu-Xian and W Qiang
Nanjing University of Posts and Telecommunications, China

[0305] Damage indices as a measure for optimal sensor placement in a guided wave monitored cracked-notched plate based on numerical simulation versus scanning lased doppler vibrometry

R Sridaran Venkat, M El Bakouri and C Boller
Saarland University, Germany


14.30-
14.50

[0183] Field monitoring of reinforced concrete structures under cyclic loading

Z E Broth and N A Hoult
Queen's University, Kingston, Canada

[0257] Navigational structures: robotic platform for the detection of corrosion and protective coating thickness above and below the water surface

J A Evans, Q G Alexander, J R Tallent, R D Brown and M D Smith
USACE Engineer Research Development Center, Vicksburg, Mississippi, USA



[0320] Development of an asymmetric sensor array with beamforming technique

H-K Jung, J Y Jeon and G Park
Chonnam National University, Gwangju, South Korea


[0326] Quantitative performance analysis of ultrasonic corrosion rate detection

F Zou1,2 and F B Cegla1
1Imperial College London, UK
2The Hong Kong Polytechnic University, Hong Kong

[0075] Laser-induced narrowband ultrasound for fatigue crack detection

P Liu, J Jang and H Sohn
Department of Civil and Environmental Engineering, Korea Advanced Institute of Science and Technology, Daejeon, Republic of Korea


14.50-
15.10

[0200] High-temperature ultrasonic/AE sensing system using fibre optic Bragg gratings

F Yu and Y Okabe
University of Tokyo, Japan

[0272] Unmanned system and vehicle for infrastructure inspection: image correction, quantification, reliabilities and formation of façade map

C H Kuo1, S H Hsiung1, K C Peng1, T H Yang1, Y C Hsieh1, Y D Tsai1, C C Shen1, Y T Wang2 and C Kuo1
1Chung-Yuan Christian University, Taiwan
2National Taiwan University of Science and Technology, Taiwan



[0367] Modelling of pencil-lead break acoustic emission sources using the time reversal technique

F Falcetelli1,2, M B Romero3, S Pant4, E Troiani2 and M Martinez1,3
1Clarkson University, USA
2University of Bologna, Italy
3Delft University of Technology, The Netherlands
4Aerospace Research Centre, Canada


[0036] Enhanced temperature compensation for guided wave-based SHM of pipes

S Mariani, S Heinlein and P Cawley
Imperial College London, UK

[0076] Increasing the acquisition speed of laser ultrasonics via pulse train excitation

B Park1, I Jeon2, P Liu2 and H Sohn2
1Korea Institute of Materials Science, Gyeongnam, Republic of Korea
2Department of Civil and Environmental Engineering, Korea Advanced Institute of Science and Technology, Daejeon, Republic of Korea

15.10-
15.30

[0221] Avoiding signal distortion in several classes of dynamic fibre optic interrogators

H D Bhatta, R Davidi and M Tur
Tel-Aviv University, Israel


[0294] Structural dynamic monitoring of VEGA-A platform: 30 years of data

M Rizzo, M Betti, O Spadaccini and A Vignoli
University of Florence, Italy


[0377] Distributed multi-point fibre-optic acoustic emission SHM system for condition management of aircraft structures

E Mendoza, J Prohaska, C Kempen, Y Esterkin and S Sun Sridhar
Department of Mechanical Engineering, Northwestern University, Evanston



[0356] Topological derivative methods for damage detection

A Martinez, J A Guemes, J M Perales and J M Vega
School of Aerospace Engineering, Madrid, Spain


[0081] Laser ultrasonic rotation scanning for corner inspection of l-shaped composite structure

Y-J Lee1, J-R Lee1 and S-J Hong2
1Korea Advanced Institute of Science and Technology, Republic of Korea
2Korea Aerospace Industry, Gyeongsangnam, Republic of Korea

15.30-
15.50

This slot is available for a late submission

This slot is available for a late submission

[0327] Probabilistic method for damage identification in multi-layered composite structures

A Kundu1, S Sikdar2, M J Eaton1 and R Navaratne3
1Cardiff University, UK
2Polish Academy of Sciences, Gdansk, Poland
3University of South Wales, UK



This slot is available for a late submission


This slot is available for a late submission

15.50-
16.15

Tea, Coffee, Exhibition and Poster Session

16.15-
17.00


SHM in action
Chair: Christian Boller
Room: TBC

DatAcoustics for intelligent structures
J Moll, Goethe University Frankfurt am Main, Germany

SmartScan aero mini FBG interrogator
J M Alvarez, Smart Fibres Ltd

A demonstration of BridgeWatch® and Smart Asset Management (SAMS), using big data analytics to enable real-time and automatic reporting
A Scullion, James Fisher Testing Services

Passive and dynamic FBG sensor interrogation systems
E Mendoza, Redondo Optics Inc

Virtual environments for structural health monitoring
Branko Glisic, Princeton University



17.00-
17.15

To attend the evening event, congregate in the Foyer to depart at 17.30 promptly
18.15-
22.30

Tour of Manchester United football stadium and museum at Old Trafford followed by the Gala Dinner

Friday 13 July 2018
08.30
onwards
Registration – Hotel Foyer

09.00-
10.00
Keynote Lecture – Contact-induced non-linear guided wave for structural health prognostics
Professor C H Wang, University of New South Wales, Australia
Room A: Deansgate Suites 2 & 3


10.00-
10.20
Tea, Coffee and Exhibition



Optical fibres for SHM 3


Chairs: Moshe Tur and Marcias Martinez
Room A: Deansgate
Suites 2 & 3
Damage detection
using vibration
measurements 2

Chairs: Rolands Kromanis and Lin Yue
Room B:
Deansgate
Suite 1
SHM for civil engineering 4


Chairs: Yiqing Ni and Erdal Safak
Room C: Deansgate Meeting Rooms
2, 3 & 4
Vibration analysis and electromechanical impedance



Chairs: Martin Schagerl and Jochen Moll
Room D: Deansgate Meeting Rooms
8 & 9


Laser methods 2


Chairs: Wiesław Ostachowicz and Zahra Sharif-Khodaei
Room E: Deansgate Boardroom
10.20-
10.40
[0307] Potential of optical frequency domain reflectometry fibre-based sensors for distributed temperature measurements during vacuum thermal cycling of satellites

C Sabatier1, A Morana1, S Girard1, Y Ouerdane1, A Boukenter1, E Marin1, O Gilard2 and L Picot2
1Université de Lyon, Saint-Etienne, France
2Centre National d'Etudes Spatiales, France



[0319] On the feasibility of utilising vibrations for bolted joint assessment

D Tcherniak1 and J J Thomsen2
1Bruel and Kjaer Sound and Vibration Measurement, Denmark
2Technical University of Denmark, Denmark


[0332] System identification of steel jacket-type offshore platforms using vibration test

H R Shokrgozar1 and B Asgarian2
1University of Mohaghegh Ardabili, Ardabil, Iran
2K N Toosi University of Technology, Tehran, Iran

[0128] Impedance-based structural health monitoring under low signal-to-noise ratio conditions

B A De Castro1, F Baptista1 and F Ciampa2
1São Paulo State University (UNESP), Brazil
2University of Bath, UK


[0083] Development of pulse-echo ultrasonic propagation imaging system capable of customisable area inspection

H Ahmed, S-C Hong and J-R Lee
Korean Advanced Institute of Science and Technology, Daejeon, Republic of Korea



10.40-
11.00

[0227] Development and testing of a geogrid sensorised with distributed optical fibre sensor

P Corvaglia1, A Alvarez-Castro2, D Zangani1 and G Loriga1
1Rina S P A, Italy
2Acciona Construction, Spain

[0353] Vibration modes measurement of defective plate using high-speed digital image correlation

Z Liang, M Zhao, A Liang and L Yue
Nanjing University of Aeronautics and Astronautics, China

[0274] Modal-based SHM of hospitals in earthquake-prone regions

C Rainieri, G Fabbrocino and D Gargaro
Universita degli Studi del Molise, Italy



[0164] Localisation of damage by model-based evaluation of electromechanical impedance measurements

C Kralovec, M Schagerl and M Mayr
Johannes Kepler University Linz, Austria

[0102] A study on maintenance evaluation for column shortening of a high-rise building using 3D laser scanning

H-B Shim, T-W Byeon, W-K Seok and S-J Park
Research & Development Institute, Lotte Engineering & Construction, Seoul, Republic of Korea



11.00-
11.20

[0232] Statistical model for calculating the hole-edge crack length using fibre Bragg grating sensors

B Jin, W Zhang, X Liang, F Ren, W Dai and Y Wang
Beihang University, Beijing, China



[0376] Utilising force-state mapping for detecting fatigue damage precursors in aerospace applications

E Habtour1,2,3, A Homborg1, D Di Maio3, R Haynes2 and T Tinga1,3
1The Netherlands Defence Academy, Den Helder, The Netherlands
2US Army Research Laboratory, USA
3University of Twente, Enschede, The Netherlands



[0339] How theoretical modelling compares to real-life through SHM using FBG sensors: a case study

R E M Lutton, B J McFarland, E McKenna, C O'Higgins, B Magee, E Gyftaki and J Kearney
McFarland Associates Ltd, UK


[0210] An approach to damage detection based on PZT sensors and transfer impedance method

M Dziendzikowski, P Niedbala, K Kowalczyk, A Kurnyta and K Dragan
Air Force Institute of Technology, Warszawa, Poland

[0118] Quantitative hidden wall-thinning detection of Lamb waves in aluminium plate with wave number analysis

Z Liu, X Feng, B Wu and C He
Beijing University of Technology, China

11.20-
11.40

[0256] Distributed strain sensing with sub-centimetre resolution for the characterisation of structural inhomogeneities and material degradation of industrial high-pressure composite cylinders

R Eisermann, F Basedau, D Kadoke, P Gründer, A Schoppa, C Lehr, M Szczepaniak, S John, M Schukar, D Munzke and G Mair
Bundesanstalt für Materialforschung und-prüfung (BAM), Berlin, Germany



[0379] Structural health monitoring of intermediate-level radioactive waste packages

J N Eiras, C Payan, S Rakotonarivo and V Garnier
Aix-Marseille Université, France

This slot is available for a late submission

[0116] Real-time impact identification technique using modal superposition

D Goutaudier1,2,3, D Gendre2 and V Kehr-Candille1
1Onera, France,
2Airbus, France,
3Cnam Paris, France

[0322] Experimental study on guided and standing wave-based full-field laser scanning for damage detection

J Y Jeon, D H Kim and G Park
Chonnam National University, Gwangju, South Korea


11.40-
12.00
This slot is available for a late submission



[0043] Procedure for the evaluation of the performance of an installed SHM system

S Heinlein1, S Mariani1, P Cawley1 and T Vogt2
1Imperial College London
2Guided Ultrasonics Ltd, Brentford

This slot is available for a late submission

[0097] Ultrasonic inspection of bonded metal laminates using internal shear-mode piezoelectric transducers

H Altammar and N Salowitz
University of Wisconsin, USA

This slot is available for a late submission

12.00-
12.20

Closing ceremony


12.25-
14.00

Lunch – Three-course lunch with wine

14.00-
17.00


Visit to the University of Manchester (National Graphene Institute, X-Ray Henry Moseley Lab, Northwest Composite Centre)