PCN Panel Sessions 2017
8-9 November 2017 | Dubai, United Arab Emirates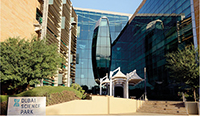 The British Institute of Non-Destructive Testing (BINDT) will be holding four panel sessions on
8-9 November 2017 at Olympus MEA FZ-LLC, Dubai Science Park, Nucleotide Complex, Dubai, United Arab Emirates.

The sessions will address the concerns of candidates and end-users following the withdrawal of NDT International's ATO/AQB status.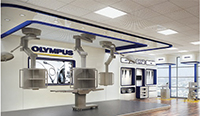 Senior representatives from BINDT will advise delegates how BINDT will be policing/protecting the PCN Scheme going forward with the aim of building confidence in the PCN Scheme among certificate holders and employers of PCN-certificated personnel.

The event is free of charge but spaces are limited. To register to attend please email
Nicole Banks (nicole.banks@bindt.org).

To download a copy of the leaflet, click here.



A couple of small presentations will be given, followed by questions from the floor.




Programme
Arrival of attendees

Cameron Sinclair

Welcome introduction

Cameron Sinclair

Personnel certification and BINDT's position

Cameron Sinclair

BINDT actions taken regarding fraud

Nicole Banks

BINDT policing PCN going forward

Question and answer session

Cameron Sinclair

Next steps


For further information contact:
Certification Services Division, Midsummer House, Riverside Way, Bedford Road, Northampton NN1 5NX, UK
Telephone: +44 (0)1604 438300 | Fax: +44 (0)1604 438301 | Email: pcn@bindt.org