UK Certification 2018
20-21 March 2018, Marriott Victoria & Albert Hotel, Water Street, Manchester, UK

The British Institute of Non-Destructive Testing (BINDT) is pleased to announce the following event, which will be of interest to, and is in response to a demand from, a wide range of people and organisations involved in the NDT/CM supply and value chains:
Regulators, accreditation services and certification bodies

'End-user' organisations

Insurers

Equipment and service providers

Researchers

Educators, trainers and examiners

Standards organisations

Structural integrity engineers.

The objectives of the event include:
To inform attendees about recent issues in PCN and how we are protecting the scheme going forward

To inform attendees about recent changes to the PCN Scheme

To update attendees on ISO 9712 revision

To describe the past, present and future of NDT/CM personnel certification from various perspectives


To consult with attendees about future developments of NDT/CM personnel certification.
The two-day event included all lunches, tea/coffee breaks and a conference dinner on the evening of 20 March at 19h00.



The Marriott Victoria & Albert Hotel offers warm hospitality in the heart of Manchester city centre just moments away from some of the area's best-known landmarks, including the Palace Theatre and Old Trafford. The hotel is one of Manchester's premier destinations for meetings and events, offering impeccably appointed venue space and modern event facilities. Blending historic detail with contemporary flair, this former Victorian warehouse sets the scene for clear thinking and relaxation with the inner city vibe never being far away. Begin or end your day at the conference with a meal at the hotel's V&A Restaurant or sip a cocktail at the V&A Lounge.

The Marriott Victoria & Albert Hotel is easily accessible to all guests and is located just minutes from the Spinningfields business and leisure district, Manchester Central and Deansgate. It is conveniently placed just nine miles from Manchester Airport, 32 miles from Liverpool John Lennon Airport and within two miles of the main train stations and motorway. The hotel has 60 parking spaces on site available which is on a first-come-first-served basis. Alternatively the nearest public car park is NCP Spinningfields: https://www.ncp.co.uk/find-a-car-park/car-parks/manchester-spinningfields-jv/.

BINDT secured a limited number of bedrooms on a bed and breakfast basis at the Marriott Victoria & Albert Hotel.

Hotel contact details:
Manchester Marriott Victoria & Albert Hotel, Water Street, Manchester M3 4JQ, United Kingdom.
Tel: +44 (0)161 8321188
Fax: +44 (0)161 8342484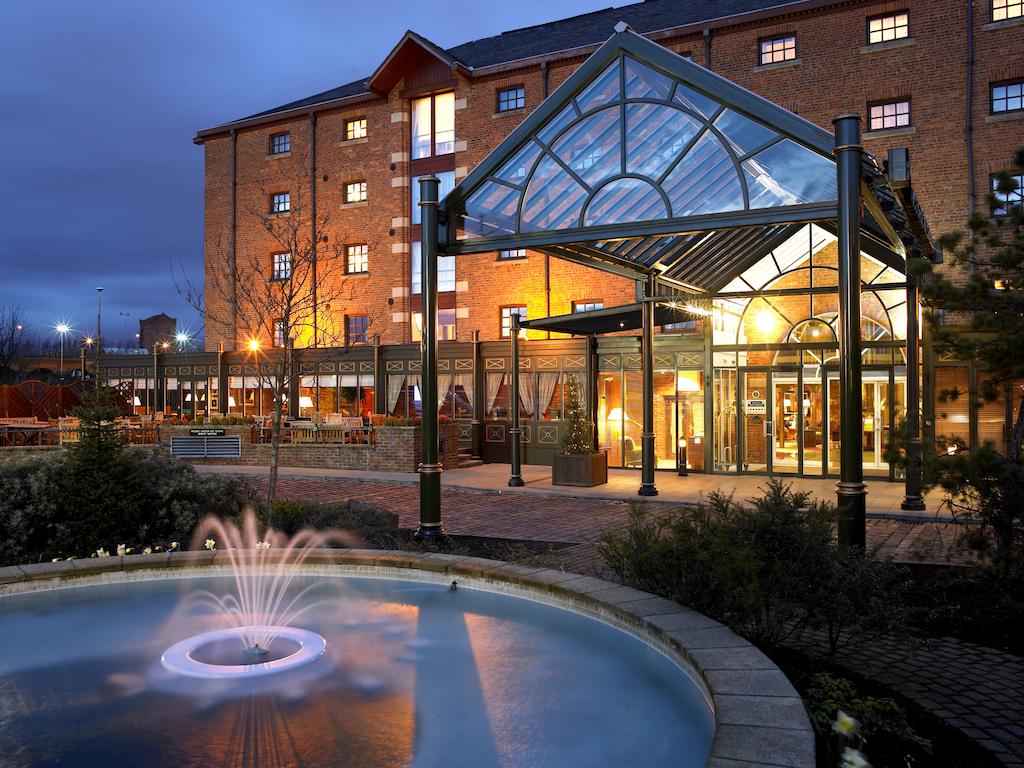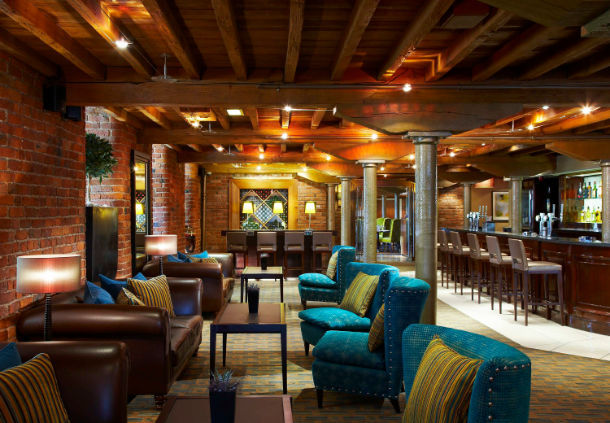 Please see below for the companies that exhibited at UK Certification 2018.

Please click here to download a programme
Tuesday 20 March 2018

Time

Title

Speaker

09.30-10.00

Registration, tea, coffee and exhibition

10.00-10.20

Welcome to UK Certification 2018

D Gilbert, BINDT

10.20-11.20

Personnel certification in NDT (PCN) Actions taken following
discovery of fraud

C Sinclair, BINDT

11.20-11.45

Policing PCN going forward

N Banks, BINDT

11.45-12.30

Revision of ISO 9712

J Moody and N Banks, BINDT

12.30-13.30

Lunch followed by tea and coffee

13.30-14.00

Apprenticeships

J Moody, BINDT

14.00-14.30

Education and professional development – CPD

D Gilbert, BINDT

14.30-15.00

Working groups

P Boulton, BINDT

15.00-15.30

Tea and coffee (foyer)

15.30-15.50

New examination process PCN – Product technology

N Banks, BINDT

15.50-16.30

Industry feedback and discussion – Closing words

N Banks, P Boulton, J Cook and J Moody, BINDT

19.00-23.00

PCN is sponsoring the conference dinner in acknowledgement of the continued support given to the PCN scheme

Wednesday 21 March 2018

Time

Title

Speaker

08.30-09.00

Registration, tea and coffee

09.00-09.20

Introduction to industry

R Day, CMC Chair, RWE

09.20-09.40

Oil and gas industry update

R Liversidge, Arrow NDT & Consultancy Ltd

09.40-10.00

Aerospace

J Biddulph, Rolls Royce

10.00-10.20

Power Generation

Uniper Technologies Ltd

10.20-10.40

Nuclear

EDF Energy

10.40-11.00

Tea and coffee (foyer)



11.00-12.00

Online examinations

A Jones, BINDT

12.00-12.30

Integrity v quality

P Boulton, BINDT

12.30-13.30

Lunch (hotel restaurant)

13.30-15.00

Industry feedback and discussion


N Banks, P Boulton, J Cook and J Moody, BINDT



15.00

Closing words

D Gilbert, BINDT

For further information, contact:
Conferences and Events Department, The British Institute of Non-destructive Testing,
Midsummer House, Riverside Way, Bedford Road, Northampton NN1 5NX
Tel: +44 (0)1604 438291; Fax:

+44 (0)1604 438301

; Email: conf@bindt.org