Analysing Art 2022: New Technologies – New Applications
24-27 April 2022 at Michelangelo Hotel, Florence, Italy



On behalf of the Organising Committee, you are cordially invited to participate in the third international workshop, Analyzing Art: New Technologies - New Applications dedicated to the application of new technologies in the analysis of cultural heritage. This time the workshop will be held in one of the most magnificent cities in the world, Florence, Italy, from 24-27 April 2022.

The multi-disciplinary workshop will focus on non-destructive testing for the preventive conservation of art as it relates to the sustainability of cultural heritage and will bring together scientists, engineers, curators, restoration experts, conservationists, and art historians. This event will be a unique confluence of art and technology communities and is indicative of the high-tech trends that have been impacting cultural heritage.

Leading experts in this field are expected to attend from all over the world and have prepared a stimulating and informative scientific programme including substantial networking opportunities.



Registration will open in September 2021.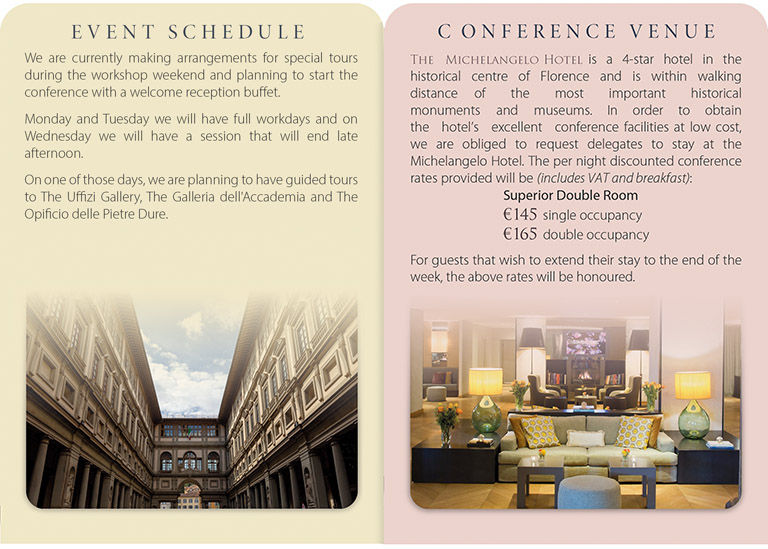 For further information contact:

Conferences and Events Department, The British Institute of Non-Destructive Testing,
Midsummer House, Riverside Way, Bedford Road, Northampton NN1 5NX, UK.
Tel: +44 (0)1604 438300; Fax: +44 (0)1604 438301; Email: conf@bindt.org