First workshop on NDT, CM and SHM requirements for civil structures
28-29 June 2022
Institute of Civil Engineers, London, UK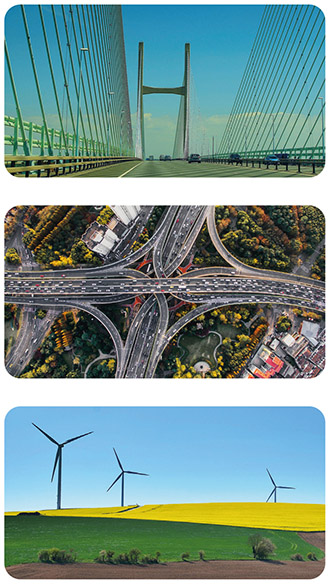 The British Institute of Non-Destructive Testing (BINDT), in collaboration with the UK Research Centre in Non-Destructive Evaluation (RCNDE) and the Construction Industry Research and Information Association (CIRIA), has scheduled a workshop considering requirements for civil structures.

The aim of this workshop is to bring together regulators, insurers, designers, civil and structural engineers, contractors, operators and owners of civil structures with the non-destructive testing (NDT), condition monitoring (CM) and structural health monitoring (SHM) communities to determine and document both current and future requirements for inspection, monitoring and asset management.

The high cost of maintaining ageing civil structures and the challenges in designing future digital and zero-carbon infrastructure require a coordinated approach to maximising the information available from non-destructive inspection and health monitoring for optimised lifecycle management. Due to the breadth of the civil infrastructure industry, this first workshop will focus on bridges, tunnels, retaining walls and culverts, but much of the discussion will be relevant to many other civil structures.

Through a series of invited presentations, the drivers and challenges of the civil infrastructure industry will be explained, together with a treatment of structural design, failure modes and the significance of defects. Inspection experiences from the field will be shared and a glimpse of potential future inspection technologies will enable designers to create more efficient, connected, reliable and sustainable structures that are effectively maintained, extend the life of existing structures and reduce lifecycle costs.

Finally, two breakout sessions and a panel session will focus on capturing and recording the key NDT, CM and SHM requirements in a report to provide reference.



To view or download a booking form, click here.

For further information, contact: Conferences and Events Department,
The British Institute of Non-Destructive Testing, Midsummer House,
Riverside Way, Bedford Road, Northampton NN1 5NX, UK.
Tel: +44 (0)1604 438300; Fax: +44 (0)1604 438301; Email: conf@bindt.org