About Manchester
10-13 July 2018, Hilton Manchester Deansgate, Manchester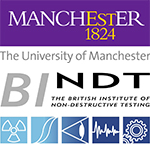 From superb shopping areas and exciting nightlife to a vibrant history and contrasting vistas, Manchester really has everything.
It is a modern city that is dynamic, welcoming and energetic with stunning architecture, fascinating museums, award winning attractions and a variety of bars & restaurant Manchester is a compact and accessible city centre. Most areas are within walking distance of each other and from everywhere else, or if you just want to save energy, hop onto the Metrolink tram or jump aboard the free Metroshuttle bus.
If you wish to download maps of Manchester then please feel free to use the links provided below:
City Centre Map
https://www.visitmanchester.com/dbimgs/New Map Layout Oct 16_LOW.pdf

Metroshuttle Map
http://www.tfgm.com/buses/Documents/Metroshuttle-Infosheet.pdf





Just a couple of miles outside of the city are:
The Quays: Manchester's dynamic waterfront destination can be accessed directly from Piccadilly via Metrolink or ample car parking available

The Trafford Leisure Village: Offering activities as diverse as snowboarding to high ropes adventure, shopping to ski diving. Free car
parking available and a direct bus link from Piccadilly Gardens.
For all the latest information on things to do and see around Manchester please visit www.visitmanchester.com



Tours
A great way to explore is to take a walking tour of the city. There are over twenty professional tour guides available and they each have their own specialist subject area that adds something different to every tour. Since the guides are experts in the history of Manchester, it is also possible to include a tailor-made talk or discussion into the conference programme itself.

"Discover Manchester Tour"
Enjoy a guided tour around the centre of Manchester, giving you a taste of the fascinating history, architecture and culture the city has to offer. The tour will be provided by an entertaining and knowledgeable guide and will last approximately 90 minutes.
Tours start every day at 11am outside Manchester Central Library (St. Peter's Square, Manchester, M2 5PD)
£8.00 per person*
discovermanchester.eventbrite.com to book or turn up and pay on the day

Treasure Trails (themed)
Participants follow a series of directions taking them on a self-guided walk around the most interesting and historic sights. Along the way you must look for the answers to clues based on permanent features along the route which solve a Murder Mystery, find Hidden Treasure or crack a code on a Spy Mission.
treasuretrails.co.uk

Free Walking Tours App
It is understandable that many conference delegates may want to explore Manchester however, may not have the time to attend an official walking tour. Marketing Manchester have created a free walking tours app which can be offered to all participants with an iPhone. The app is an audio-visual experience that allows your delegates to explore the city and discover its defining moments and untold stories using routes created by the people who know Manchester best. Each tour is enhanced with layers of extra content and images from the city archives.



Transport
For the opportunity to get the best guaranteed rates from as little as £12.50 each way check the virgintrains.co.uk website



Museums


MOSI - The Museum of Science and Industry
The Museum is based on the site of the oldest passenger railway station in the world. The huge, 7½ acre site has five historic buildings packed with fascinating exhibitions, hands-on galleries, historic working machinery and superb special exhibitions.
Liverpool Road, Castlefield, M3 4FP
0161 832 2244
www.mosi.org.uk

National Football Museum
Opened July 2012, this museum provides a world-class home for the greatest collection of football memorabilia ever assembled. Across three floors, more than 140,000 objects, works of art and photographs.
Urbis building, Cathedral Gardens, Manchester M4 3BG
0161 605 8200
www.nationalfootballmuseum.com



For further information, contact:
Conferences and Events Department, The British Institute of Non-Destructive Testing,
Midsummer House, Riverside Way, Bedford Road, Northampton NN1 5NX, UK.
Tel: +44 (0)1604 438300; Fax: +44 (0)1604 438301; Email: ewshm2018@bindt.org