International Society for Condition Monitoring (ISCM)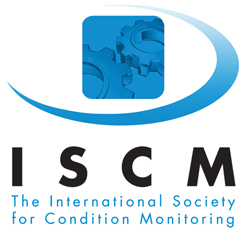 The ISCM is an international forum for individuals and organisations
with an interest in condition monitoring.
Its purpose is to bring together an international community with the common aim of
achieving excellence in the development and practice of condition monitoring
and related diagnostic technologies.
The ISCM will achieve its aim through:
Facilitating a worldwide network for interchange of knowledge

Encouraging and supporting national and international seminars and conferences

A high-level online journal

Providing input into the development of training, qualification and certification programmes

Contributing to the development of international standards

Encouraging and supporting publishing initiatives

Liaison with other national and international bodies.
Governance
The ISCM was incorporated as a private company limited by guarantee on 7 July 2017 (company number 10854937). Therefore, the ISCM is a completely separate legal entity to BINDT and has its own governance, leadership, management, reporting and accountability arrangements.

Administration
This will be provided by the full-time secretariat of The British Institute of Non-Destructive Testing, which already has a substantial CM community within its membership as well as experience in organising CM conferences and producing CM publications. The ISCM will be financed through membership subscriptions. Annual accounts will be produced and presented to members.

Membership of the ISCM is open to individuals and organisations.

Organisation Members include companies, which are termed Corporate Members, and not-for-profit societies/organisations (including universities), which are termed Liaison Members.

To recognise their commitment to the field of CM, Individual Members and Corporate Members of ISCM, who are also Members of actual or potential Liaison Members of ISCM, pay a nominal annual membership fee of £10.00.

Also, in recognition of their significant commitment to the field of CM, Liaison Members of ISCM pay no fee.

To download information about the International Society for Condition Monitoring (ISCM), click here.

To download an application form (Individual), click here.

To download an application form (Organisation),

click here

.

To download a current list of members of the International Society for Condition Monitoring (ISCM),

click here

.

Contact
The ISCM Secretariat, c/o BINDT,

Midsummer House, Riverside Way, Bedford Road, Northampton NN1 5NX

, United Kingdom. Email:

iscm@bindt.org