Research challenges in condition monitoring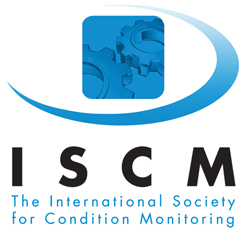 There is a need for a forum where researchers and users can interact for a variety of reasons:

Universities and research institutions are often looking for research challenges that could make significant contributions to condition monitoring in practice.

Universities and research institutions may be looking for research or industrial partners in research projects.

Companies may be looking for universities or research institutions to assist in the development of novel condition monitoring products.
Companies and universities are therefore invited to submit brief invitations for interaction on condition monitoring-related projects, by contacting the Chair of the ISCM Scientific and Technical Committee.

Research challenges could span of activities which include:

Data acquisition and processing (measurement integrity, optimal sensing, passive and smart sensing, wireless sensors, energy harvesting, signal processing, features)

Condition monitoring (failure modes and criticality, thresholds)

Diagnostics (fault classification, condition degradation)

Prognostics (fault evolution, residual life)

Life-cycle decision support (optimised operation, optimised maintenance)

Standards
and emphasise the broader context of condition monitoring and its application in industry.



Current challenges and invitations include:


Modelling turbo generator response for enhanced diagnostic and prognostic understanding
09.06.2013

The University of Pretoria is busy with a long-term programme to investigate the use of coupled models of rotors and journal bearings to develop enhanced diagnostic and prognostic models for eventual application in steam turbine life-cycle management. Initial work considers detailed finite element models of simple test rotors, the coupling of these models to computational fluid dynamics models of journal bearing forces, and the analysis of the coupled dynamic response to allow the investigation of diagnostic and prognostic algorithms. Current work focuses on laboratory test rotors, but it is envisaged that the work will be extended to real steam turbines in the future. The collaboration model envisaged is one whereby each participant will fund its own students and running expenses, but we will jointly seek mobility funding to allow students to spend time at participating universities and we will share software models, experimental test set ups and instrumentation, and data to leverage high-quality joint journal publications in the field. Interested parties are welcome to contact Professor Stephan Heyns from the University of Pretoria at stephan.heyns@up.ac.za.