Educating the future NDT engineer seminar and Burns Supper 2024
Friday 26 January 2024 The Lynnhurst Hotel, Johnstone, UK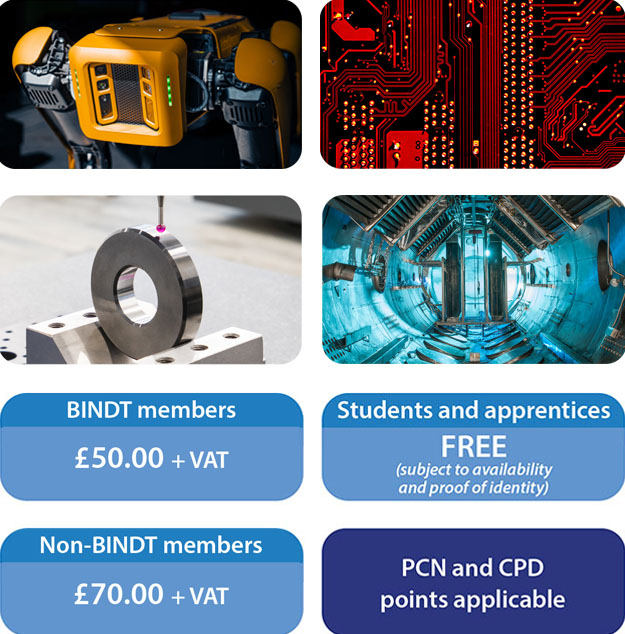 This one-day seminar, will take place from 10h00-15h00 at the Lynnhurst Hotel on Friday 26 January 2024.

NDT engineers and technicians of the future will have to cope with the increasing complexity of NDT equipment, digitisation and artificial intelligence, as well as a widening range of applications in NDT, CM and SHM – all extending well outside the scope of current formal education and NDT training. This has led to calls for new qualifications ('NDT Engineer' and 'Level 3+'), which are becoming available internationally.

The seminar will examine:

What is available now as NDT education for engineers, across relevant disciplines of mechanical, electrical, civil, aero, etc?
What will be required in the future at apprenticeship, bachelor, master, PhD/EngDoc and CPD levels for the next generation NDT specialist?

A group of UK and international expert speakers will address these topics and a panel (including industry representatives) will consider what more could/should be provided in future by the education sector, equipment companies and training organisations.

The Lynnhurst Hotel is ideally placed in Johnstone, which is just 10 miles from Glasgow Airport. Glasgow City Centre is within easy reach and Johnstone railway station is just a few hundred metres away.

To view or download the seminar booking form, click here.


Programme
(all presentations, the exhibition and Burns Supper will be held in the Ballroom)

Time
Activity

Chairs/Speakers

10h00-10h30
Registration and networking

Morning session chair: Professor Tony Gachagan, University of Strathclyde, UK

10h30-10h45
Welcome and introduction to the seminar
Dr Mike Farley, ICNDT
10h45-11h10

Skills for NDE 4.0

Caroline Bull, AWE, UK, and Director of RCNDE, UK

11h10-11h35

NDT skills and education needs in Asia

Dr Sajeesh K Babu, President of NDTSS and Chair of ICNDT

11h35-12h00

Syllabus for future NDT integrity engineer

Professor Peter Trampus, Academia NDT International, Hungary

12h00-14h00
Lunch and commercial session

Afternoon session chair: Mark Perston, Oceanscan Ltd, UK
14h00-14h25

Skills needs for NDE – near future and longer term
David Gilbert, CEO of BINDT, UK

14h25-14h50

Skills gaps in current knowledge/qualifications and needs for advanced NDT

Colin Bird, ICEC Secretary, UK
14h50-15h15
Industry view on current and future skills needs for NDT and vision for NDT education in Scotland
Samantha Macinnes Rankin, Babcock International, UK, and Tony Gachagan, University of Strathclyde, UK
15h15-15h45
Panel session
Panel members to be selected from presenters and exhibitors
15h45-15h50
Seminar close
Dr Mike Farley, ICNDT
17h00
Networking lounge closes
18h00
Burns Supper bar opens
19h00
Burns Supper starts



An NDT table-top exhibition will run from 10h00-16h00. The exhibition is open to all members, non-members, visitors and students FREE of charge. (Free attendance does not include lunch). Delegates of the seminar have the opportunity to visit the exhibition during the tea/coffee and lunch breaks.

To view or download the exhibitor booking form, click here.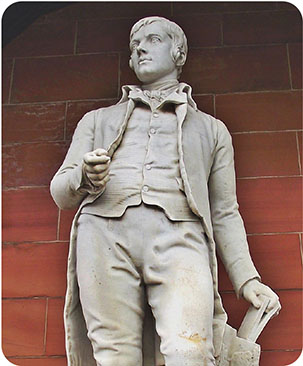 In the evening from 18h00 for 19h00, following a networking period, the venue will host the Annual Burns Supper, a celebration of the life and works of Robert Burns, with music, songs and dancing.

Individual tickets or company tables can be booked, subject to availability. Places are limited so please book early to avoid disappointment.

To view or download the Burns Supper booking form, click here (an additional charge of £42.00 + VAT per head applies for the Burns Supper).

For further information contact:
Events and Awards Department, The British Institute of Non-Destructive Testing, Midsummer House, Riverside Way, Bedford Road, Northampton NN1 5NX, UK. Tel: +44 (0)1604 438300; Email: conf@bindt.org