BINDT Approved Trainers
Approval of Training Organisations
NDT/CM is one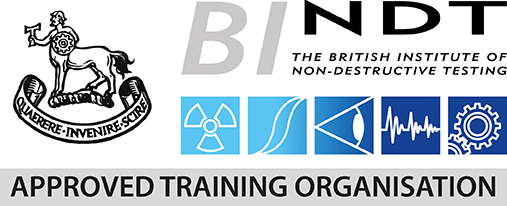 of the most closely regulated of all engineering activities, accurately reflecting and emphasising its importance as a safety-critical discipline throughout the whole of British industry. This has led to the formation of several certification schemes, despite rationalisation over recent years, notably with the introduction of the PCN scheme.

The Institute operates a scheme for the accreditation of NDT and CM training establishments and the validation of NDT and CM courses and modules leading to certification in any of the current schemes. Establishments are assessed against the Minimum Requirements for the Structured Training of NDT Practitioners, and are audited annually to ensure the required standards are being achieved and maintained.

Accreditation is available to organisations in the UK and worldwide through a network of approved specialist auditors.

On the left-hand side of this page you will find the current list of BINDT approved training establishments separated into NDT and CM organisations.

Also listed are the CM Approval Document and CP08.

All of the above are available to download.