User Groups
The Institute has user groups which meet the specific needs of members with particular interests.

Figure 1 shows some of the user groups that exist at the time of writing. Further groups may be established as topics arise.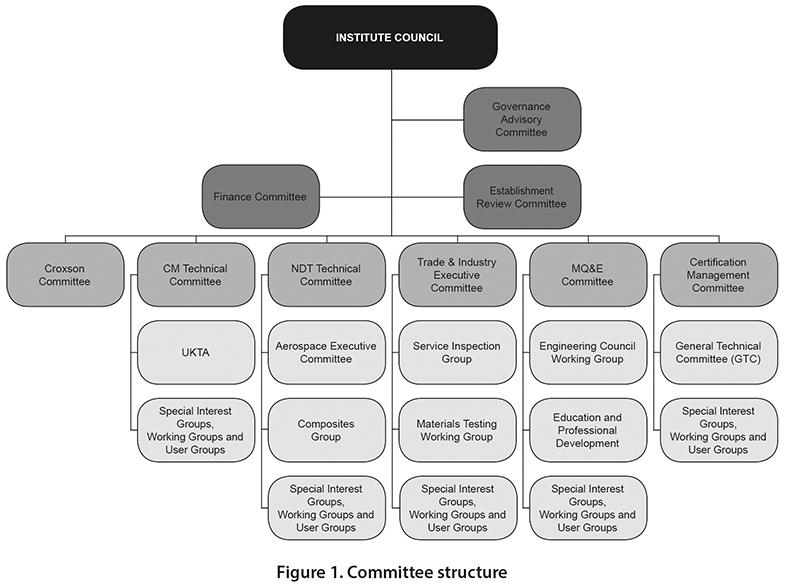 The Institute facilitates a number of user groups focusing on promoting and advancing new technologies, with an aim to share methodologies and recommend standardisation and best practice as appropriate. The specific objectives of each group vary, but can include reviewing existing methods, the production of best practice guidelines and agreeing standard terminology, recommending formats for data recording and presentation, capturing industry-based studies that showcase the technique, recommending inclusion of the new technique in PCN training courses and producing an overview of the current capabilities of the technique, highlighting advantages and disadvantages and where it may be used in preference to other more established methods.

Current User Groups include:

Technique Validation and Qualification User Group
SHM User Group
Air-Coupled Ultrasound User Group
Non-Linear UT User Group
Millimetre-wave and Terahertz User Group.
For more information and to express an interest in becoming involved, contact the Institute at: info@bindt.org