Training Courses: Part One
Approved Training Establishments – Validated Courses available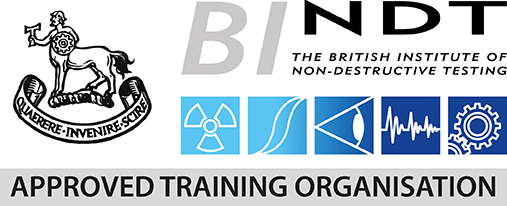 All courses listed below are approved as suitable preparation for the corresponding PCN examinations.
Note: Courses validated as suitable pre-approval training for PCN examinations also broadly satisfy the General Theory and Product Technology requirements of employer-based schemes (eg NAS 410, EN 4179 and SNT TC 1A). Any course offered under a company-based certification scheme must also satisfy the requirements of the employer's written practice and training programme. It is the employer's responsibility that any necessary company specific training that would fall outside the validated course syllabus and content is adequately addressed. Condition Monitoring courses are in accordance with ISO18436 and CMGEN.

Numbers in bold type indicate the certification level at which the course(s) are aligned.
Letter(s) in brackets indicate the product sector to which each course is aligned.
Name of Approved Training Organisation & Contact Details

Courses available


East Anglia

International School of Aerospace NDT (ISA)
Unit 2, Beech Avenue, Taverham
Norwich NR8 6HW
T: +44 (0)1603 260148
Contact: Samantha Wright
Training Coordinator: Gary Jenkins
E: samantha.wright@isandt.co.uk
E: gary.jenkins@isandt.co.uk
E: info@isandt.co.uk
W: www.isandt.co.uk


RT: 1,2 (A)
UT: 1,2 (A) PA
MT: 1,2 (A)
PT: 1,2 (A)
ET: 1,2 (A)

Tri Service School of NDT
71 (IR) Squadron, Building 716
RAF Wittering
Peterborough PE8 6HB
T: +44 (0)1780 417912
Contact: Darren Allen-Exton
Training Coordinator: Darren Allen-Exton
Deputy Training Coordinator: Dan Lewis
Deputy Training Coordinator: Mark Ellison
E: darren.allen-exton561@mod.gov.uk
E: daniel.lewis809@mod.gov.uk
E: mark.ellison643@mod.gov.uk


RT: 2 (A)
UT: 2 (A)
MT: 2 (A)
PT: 2 (A)
ET: 2 (A)

TWI Ltd – Cambridge
Granta Park, Abington
Cambridge CB21 6AL
T: +44 (0)1223 899500
Contact: Michal Skerik
E: michal.skerik@twi.co.uk
E: trainexam@twitraining.com
W: www.twitraining.com


RT: 2 (W,C) BRS, RPS
RI: 2 (W,C)
CRT: 1,2 (G)
UT: 2 (W) TOFD PA
MT: 1,2 (W,F,C)
PT: 1,2 (W,F,C)
ET: 2 (F,A) 1,2 (W,F)
VT: 1,2 (W,F,C) Wrought
E-Learning

East of England

Aerospace Inspection Training (AIT) Ltd
Units 9 & 10 Takeley Business Centre, Dunmow Road, Takeley
Essex CM22 6SJ
T: +44 (0)1279 870276
Contact: Samantha Wright
Training Coordinator: Joanne Nair
E: samantha.wright@aerospacendt.co.uk
E: admin@aerospacendt.co.uk
E: joanne.nair@aerospacendt.co.uk
W: www.aerospacendt.co.uk


RT: 1,2a (A) BRS
CRT: 1,2
UT: 1,2 (A) PA
MT: 1,2 (A)
PT: 1,2 (A)
ET: 1,2 (A)


East Midlands

Serco Limited
Room 130 Stephenson House, RTC Business Park
London Road, Derby DE24 8UP
Training Coordinator: Gerie Connors
T: +44 (0)330 109 8855
E: geraldine.connors@serco.com
E: joel.sainsbury@serco.com


UT: 1,2 (C,D), 1 (R)
MT: 1,2 (W,F,C,R)

Sperry Rail (International) Ltd
Derwent House, RTC Business Park
London Road, Derby DE24 8UP
Contact: Damian Casson
Training Coordinator: Damian Casson
T: +44 7717 375203
E: dcasson@sperryrail.com

UT: W/P 1,2
ET: W/P 1,2

North East

C & D Access Ltd
Unit 2B, Benton Business Park
Bellway Industrial Estate, Whitley Road
Newcastle-upon-Tyne NE12 9SA
T: +44 (0)191 691 7300
Contact: Ana Gamarra
E: ana.gamarra@cdais.co.uk


UT: 1,2 (W), 1,2 (W 'Plate') F,C
MT: 1,2 (W,F,C)
PT: 1,2 (W,F,C)
ET: 1,2 (W)
VT: 1,2 (W,F,C)
NDT Centre (Oceaneering Inspection)
109 Bowesfield Lane
Stockton-on-Tees TS18 3HF
T: +44 (0)1642 604661
Contact: Viktoria Armstrong
E: varmstrong@oceaneering.com
E: ppresland@oceaneering.com


RT: 2 (W)
RI: 2 (W)
UT: 2 (W)
MT: 2 (W)
PT: 2 (W)

TWI Technology and Training Centre (North East)
Ferrous Road, Riverside Park
Middlesbrough TS2 1DJ
T: +44 (0)1642 216320
Contact: Michal Skerik
E: michal.skerik

@twi.co.uk


W: www.twitraining.com


RT: 2 (W,F,C), BRS, RPS
RI: 2 (W,C)
CRT: 1,2 (G)
UT: 2 (W) TOFD PA
MT: 2 (W,F,C)
PT: 2 (W,F,C)
ET: 2 (F,A) 1,2 (W,F,C)
VT: 1,2 (W,F,C) Wrought

Scotland

Array Training Limited
Hareness Circle
Aberdeen AB12 3LY
T: +44 (0)1224 890806
Contact: Ray Wilson/Ashleigh Sutherland
E: ray.wilson@arraytraining.com
E: ashleigh.sutherland@arraytraining.com
E: info@arraytraining.com
W: www.arraytraining.com


RT: 1,2 (W) BRS
RI: 2 (W)
UT: 1,2 (W,F)
MT: 1,2 (W,F)
PT: 1,2 (W,F)
ET: 1,2 (W)
VT: 1,2 (W,F,C)
ACFM: 1,2
ISI UT: ISI UT

IMechE Fife NDT Limited
14 Pitreavie Court, Pitreavie Business Park
Dunfermline KY11 8UU
T: +44 (0)7778 157459
T: +44 (0)114 399 5720
Contact: Kristian Hampson
E: kristian.hampson@imeche.org
W: http://argyllruane.imeche.org

RI: 1,2 (W)
UT: 1,2 (W,F,C); PA: 1,2 (W); TOFD: 1,2 (W)
MT: 1,2 (W,F,C)
PT: 1,2 (W,F,C)
ET: 1,2 (W)
VT: 1,2 (W,F,C)
WI: 1,2 (W)

South West

Testia Ltd
Airbus Main Gate, Golf Course Lane
Building 07D, Filton, Bristol BS34 7QQ
T: +44 (0)1179 361242
Contact: Keith Phillips
Training Coordinator: Keith Phillips
E: keith.phillips@testia.com
W: www.testia.com


RT: 1,2 (A)
UT: 1,2 (A)
MT: 1,2 (A)
PT: 1,2 (A)
ET: 1,2 (A)



Wales

South West School of NDT
Longwood Drive, Forest Farm
Cardiff CF14 7HY
T: +44 (0)2920 540000
Contact: Jonathan Coldman
Training Coordinator: Stanley Elworthy
E: jon.coldman@minton.co.uk
E: stan.elworthy@minton.co.uk
E: training@minton.co.uk
W: www.swsndt.co.uk


RT: 1,2 (W,A)
RI: 2 (W)
UT: 1,2 (A,W)
MT: 1,2 (W,F,C,A)
PT: 1,2 (W,F,C,A)
ET: 1,2 (A,F)
VT: 1,2 (W,F,C)
WI: 2


West Midlands

NDT Consultants Ltd
Middlemarch House, Siskin Drive
Coventry CV3 4FJ
T: +44 (0)24 7651 1151
Contact: Mike Reilly
Training Coordinator: Mike Reilly
E: mike@ndt-consultants.co.uk
E: sales@ndt-consultants.co.uk
W: www.ndt-consultants.co.uk


RT: 1,2 (A)
UT: 1,2 (F,C,A)
MT: 1,2 (F,C,A)
PT: 1,2 (F,C,A)
ET: 1,2 (F,C,A)

Yorkshire & Humber

IMechE Argyll Ruane
4 Europa View, Sheffield Business Park
Sheffield S9 1XH
T: +44 (0)114 399 5720
T: +44 (0)7778 157459
Contact: Kristian Hampson
E: kristian.hampson@imeche.org
W: http://argyllruane.imeche.org

RT: 1,2 (W,F,C) BRS, RPS
RI: 2 (W,C)
CRT: 1,2 (W,F,C)
UT: 1,2 (W,F,C) TOFD PA
MT: 1,2 (W,F,C,R)
PT: 1,2 (W,F,C,R)
ET: 1,2 (W)
VT: 1,2 (W,F,C)
WI: 1,2
ISI UT: ISI UT


Lavender International NDT Consultancy Services Limited
Unit 7, Penistone Station
Sheffield S36 6HP
T: +44 (0)1226 765769
Contact: Nicola Dodsley
E: nic@lavender-ndt.com
E: quality@lavender-ndt.com
W: www.lavender-ndt.com

RT: 1,2 (W,F,C) BRS, RPS
RI: 2 (W,C)
CRT: 1,2 (W,F,C)
UT: 1,2 (W,F,C) TOFD (W) PA (W,F,C)
MT: 1,2 (W,F,C)
PT: 1,2 (W,F,C)
ET: 1,2 (F,g) 1,2 (W,e)
VT: 1,2 (W,F,C)
WI: 2
ACFM: 1,2 (W)
ISI UT: ISI UT


Liberty Steel UK Limited
Stocksbridge
Sheffield S36 2JA
T: +44 (0)1142 832071
Contact: Steve Brammer
E: steve.brammer@libertysteelgroup.com
W:

www.libertyspecialitysteels.com




UT: 1,2


Australia

ATTAR
44-48 Rocco Drive, Scoresby
Victoria 3179, Australia
T: +61 3 9574 6144
Contact: Tracey Herbert and Mark Welland
E: training@attar.com.au
E: markwelland@attar.com.au
W: www.attar.com.au


RT:

2

(W)
UT:

2

(W)
MT:

2

(W,F,C)
PT:

2

(W,F,C)


TCS NDT
138 Hasler Road, Osborne Park
Perth, Western Australia 6017
T: 08 9443 3412
Contact: Alisa Hewling
Training Coordinator: Alisa Hewling
E: alisa@tcsndt.com.au
W: www.tcsndt.com.au


RT: 1,2 (W) 1,2 BRS
UT: 1,2 TOFD PA (W)
MT: 1,2 (W,F,C)
PT: 1,2 (W,F,C)
ET: 1,2 (W)
ISI UT: ISI UT


Canada

TES Canada Inc
Unit 335, 3750 46 Avenue SE, Calgary, Alberta
Canada T2B 0L1
T: 403 245 5548
M: 587 436 1352
Contact: Reza Arjmand
Training Coorindator: Reza Arjmand
E: reza.arjmad@tescan.ca
E: farshid.alizadeh@tescan.ca


UT: 1,2 PA (UT) (W) TOFD (W)

Caribbean

NDE Institute of Trinidad Ltd
15 Robertson Street, Les Efforts East
San Fernando, Trinidad W.I.
T: (868) 653 9343
T: (868) 657 6572
Contact: Sonny James
E: sjames@learnndt.com
E: loriann.keane@gmail.com
E: info@learnndt.com
W: www.learnndt.com


UT: 1,2 (W)
MT: 1,2 (W,F,C)
PT: 1,2 (W,F,C)

China (People's Republic)

SGS (Shanghai) NDT Training & Examination Centre
SGS-CSTC Standards Technical Services Co Ltd, 2F, Building 8
No 69, 1159 East Kangqiao Road, Pudong District, Shanghai 201319, PR China
T: +44 (0)7825 099176
Contact: Sophia Bian
E: sophia.bian@sgs.com
W: www.sgs.com


RT: 1,2 (W,C) 1,2 (C)
RI: 2 (W,Cb)
UT: 1,2 (W,F,C) TOFD PA (W)
MT: 1,2 (W,F,C)
PT: 1,2 (W,F,C)
VT: 1,2 (W,F,C)

Taikoo (Xiamen) Aircraft Engineering Co Ltd
Guandian Second Road, Huli District
Xiamen 361006, PR China
T: (86) 592 5737 290
Contact: Lei Yue
E: leiyue@haeco.com


RT: 1,2 (A)
UT: 1,2 (A)
MT: 1,2
PT: 1,2 (A)
ET: 1,2 (A)



Xiamen United Technology Center Ltd
Wu Han Building, 261 Jai He Lu
Building 1, Room 9C, Xiaman, PR China
T: (86) 592 5083 118
Contact: Raymond Ho
E: utcraymond@vip.126.com


RT: 1,2 (A)
UT: 1,2 (A) PA (W)
MT: 1,2 (A)
PT: 1,2 (A)
ET: 1,2 (A)


Greece

IVEPE-SEV
143 Liossion & 6 Theirsiou Str
Attikis Square, 10445, Athens, Greece
T: +30 210 8257 817
Contact: Petros Bozoglou
E: bozoglou@ivepe.gr
W: www.ivepe.gr


RI: 2 (W)
UT: 1,2 (W)
MT: 1,2 (W,F,C)
PT: 1,2 (W,F,C)
VT: 1,2 (W,F,C)

TQCC/Lavender Greece
Z Pigis 51, 382 22 Volos Magnesia, Greece
T: +30 24210 59881
Contact: Athena Xirofotou
Training Coordinator: Dimitrios G Pitteris
E: info@tqcc.gr
E: dpit@tqcc.gr
W: www.tqcc.gr


RT:

1,2

(W,C)
RI: 2 (W,C)
UT:

1,2

(W 'Plate',F,C) (PA 1,2 W,F,C) (TOFD 1,2 W,F,C)
MT:

1,2

(W,F,C)
PT:

1,2

(W,F,C)
ET:

1,2

(W,F,C)
VT:

1,2

(W,F,C)
WI:

2




TQCC/Lavender Greece
G Papandreou 150, 14452 Metamorfosi, Athens, Greece
T: +30 24210 59881
Contact: Athena Xirofotu
Training Coordinator: Dimitrios G Pitteris
E:info@

tqcc.gr


E: dpit@tqcc.gr
RT:

2

(W)
RI: 2 (W)
UT:

1,2

(W 'Plate',F,C)

1,2

PA
MT:

1,2

(W,F,C)
PT:

1,2

(W,F,C)
ET:

1,2

(F)
VT:

1,2

(W,F,C)
WI:

2





India

A Star Training & Consultancy Pvt Ltd
'Shree' Building, 47/11-1 Davadi Street, Off Kutchery Road, Near More Supermarket, Mylapore, Chennai 600004, Tamil Nadu, India
Contact: Jiyavudeen Musthafa
Training Coordinator: Muneer Ahmed
T: +91 44 2495 0082
E: siraj@astar-training.com
E: aziz@astar-training.com
E: jiyavudeen@astarindia.in


RI: 2 (W)
UT: 1,2,3 (W) TOFD 1,2,3 PA (W) 1,2,3
MT: 1,2 (W)
PT: 1,2 (W)

BIT Inspection Technology
No 11, 6th Pillaiyar Koil Street, Ambal Nagar, Ekkatthuthangal, Chennai, India 600032
T: +91 984 080 0863
Contact: Rajamanickam Baskar
Training Coordinator: P Ezhilarasan
E: rbaskar@bitndtindia.com
E: ezhil@bitndtindia.com


RT: 1,2,3

(W/C) BRS


RI: 2 (W/C)
UT: 1,2,3 (W) 1,2,3 TOFD PA (W) WUT thickness measurements
MT: 1,2,3 (W,F)
PT: 1,2,3 (W,F)
VT: 1,2,3 (W,F)
WI: 1,2,3 (W)


Noble Quality Evaluation Private Ltd
Plot No 20 & 21, Anjaneya Nagar (Near Miet), Gundur (Post), Tiruchirapalli 620007, Tamil Nadu, India
T: +91 822 095 4947
Contact: Ramesh Narayanasamy
E: nobleqe@gmail.com
W: www.noblege.com


RT: 1,2 (W) BRS, RPS
RI: 2 (W,b)
UT: 1,2,3 (W) TOFD PA (W)
MT: 1,2 (W,F,C)
PT: 1,2 (W,F,C)

Royal Tech Training & Consultancy
Plot 19 Ratnagiri Nagar, Near Indrani Function Hall,
Chanukya Nagar, Sujatha Nagar, Visakhapatnam, AP India 530051
T: +91 773 206 9014
T: +91 886 276 888
Contact: Raja Suhas
E: royaltechpcn@gmail.com
W: www.royaltechndt.com


RI: 2 (W b)
UT: 1,2,3 (W) TOFD PA (W)
MT: 1,2 (W)
PT: 1,2 (W)
Smart Technocrats and Consultancy Services (I) Pvt Ltd
Plot No 5, Sector 18A, Nerul, Navi, Mumbai, India 400706
T: +91 222 770 6055
Contact: Sunil Mukul
E: sunilmukul@rediffmail.com


RT: 1,2 (W)
RI: 2 (Wb)
UT: 1,2 (W) TOFD PA (W)
MT: 1,2 (W)
PT: 1,2 (W)

Trichy Institute for Welding
M.S.A Complex, 1st Floor, Rail Nagar, Ariyamangalam, Trichy, 620010, Tamil Nadu, India
T: +91 431 244 2118
Contact: Prabu Venkatachalapathy
E: tiwpcnaudit@gmail.com


RT: 1,2 (W)
RI: 2 (W)
UT: 1,2,3 (W) UTPA 1,2,3 TOFD 1,2,3
MT: 1,2 (W,F,C)
PT: 1,2 (W,F,C)

Indonesia

Indonesia Institute of NDT (IINDT)
Trikarsa Equalita, Block C, No 12, Sei Panas, Batam, Indonesia 29433
Contact: Hedra Wijaya
T: +62 778 472 122
E: hendra@iindt.com for Training Coordinator
E: admin@iindt.com for courses
E: vincent@iindt.com for examinations

RI: 2 (W)
UT: 1,2 (W)
MT: 1,2 (W,F,C)
PT: 1,2 (W,F,C)
WI: 1,2


Macedonia

Apave SEE
Fjodor Dostoevski 72, 1000 Skopje, North Macedonia
T: +389 72 275 233
Contact: Marija Janevska
Training Coordinator: Marija Janevska
E: marija.janevska@apave.com

RT: 1,2 (W) BRS
UT: 1,2 (W)
MT: 1,2 (W,F,C)
PT: 1,2 (W,F,C)
ET: 1,2 (W)
VT: 1,2 (W)


Malaysia

MINDT Training & Certification Sdn Bhd
No 18 Jalan Tanjung 13/2, Bandar Sri Damansara, 52200, Kuala Lumpur, Malaysia
T:+603 6280 3448
Contact: Had'ain Bin Adnan
Training Coordinator: Had'ain Bin Adnan
E: wendyphuah@mindt.com.my
E: stanleyleong@mindt.com.my
E: hadain@mindt.com.my


RI: 1,2 (W)
UT: 1,2 (W)
MT: 1,2 (W)
PT: 1,2 (W)
WI: 1,2 (W)
Ruane-Tati Sdn Bhd (Terengganu Advanced Technical Institute)
PT 4847, Jalan Panchor, Telok Kalong, 24000
Kemaman, Terengganu, Malaysia
T: +609 863 1022
Contact: Azmil Mohamad
E: mukhtar.malik@ruane-tati.com
E: akmaliani@ruane-tati.com
W: www.ruane-tati.com


RI: 2 (Wb & I)
UT: 1,2 (W)
MT: 1,2 (W,F,C)
PT: 1,2 (W,F,C)
ET: 1,2 (W)
WI: 1,2



Singapore

Altair Engineering Inspections Pte Ltd
#05-109, 18 Boon Lay Way, Tradehub 21, Singapore, 609966
T: +65 6465 0877
Contact: Siraj H Masroor/M A Aziz Khan
E: siraj@altairengg.com
E: aziz@altairengg.com
W: www.altairengg.com


RI: 2 (Wb)
UT:

1,2

(W) TOFD PA


SETSCO Services PTE Ltd
531 Bukit Batok Street 23,
Singapore 659547
T: +65 6566 7777
Contact: Mr Madhavan Krishnamurthy
Training Coordinator: See Wah Kiaw
E: madhavan@setsco.com
E: marketing@setsco.com
E: seewk@setsco.com
W: www.setsco.com


RT:

1,2

(W,A)
UT:

1,2

(W,A) PA
MT:

1,2

(W,F,C,A)
PT:

1,2

(W,F,C,A)
ET:

1,2

(A)

South Africa
African NDT Centre (Pty) Ltd
520 van Ryneveld Avenue, Pierre van Ryneveld Park,
Centurion, 0045 South Africa
T: +27 (0)12 665 3248
Contact: Debbie Myburgh
Training Coordinator: Nolan Gounden
E: debbie.myburgh@andtc.com
E: nolan.gouden@andtc.com
W: www.andtc.com


RT:

1,2

(W)
RI: 2 (W)
UT:

1,2

(W), PA (W,F,C)
MT:

1,2

(W,F,C)
PT:

1,2

(W,F,C)
ET: 1,2 (W1)
VT: 1,2 (W,F,C)
WI:

1,2




NASA GP
8 Leeuwenhoek Street, Duncanville, Vereeniging
South Africa 1939
Contact: A Mahomed
T: +2773 223 1832
E: mo@nasandt.com
E: hannes@nasandt.com


MT: 2 (W)
PT: 2 (W)
VT: 2 (W)
NASA Dbn (Pty) Ltd
3 Pastoll Road, Sarnia 3610, Durban, South Africa
Contact: Nish Kanaye
T: +27 (0) 31 708 3433
E: academy@nondestructive.co.za
E: nish@nondestructive.co.za
W: www.nondestructive.co.za


RT: 1,2 (W)
RI: 1,2 (W)
UT: 1,2 (W)
MT: 1,2 (W)
PT: 1,2 (W)
ET: 1,2 (W)
VT: 1,2 (W)
WI: 1,2 (W)
United Arab Emirates (UAE)
Wens Technical & Occupational Skills Training LLC
PO Box 393179, Unit 2F-A-02, Empire Heights, Tower A, Business Bay, Dubai, UAE
T: +971 4554 6284
T: +971 5624 28507
Contact: Babu Sajeesh Kumar
Training Coordinator: R Raghunathan
E: wensdubai@gmail.com
E: admin@wensdubai.com
E: raghu@wensdubai.com


RT: 2 (W) BRS RPS
RI:

2

(W,C)
UT:

1,2

(W) TOFD 1,2 (W) PAUT 1,2 (W,F,C)
MT:

1,2

(W,F,C)
PT:

1,2

(W,F,C)
WI:

1,2




United States of America

Lavender International NDT
University Business Park, Suite G, 15200 Middlebrook Drive, Houston, Texas 77058, USA
T: +44 (0)1226 765769
Contact: Michelle Chapman
Training Coordinator: Ian Griffin
E: james@lavender-ndt.com
E: shemika@lavender-ndt.com
E: tim@lavender-ndt.com
W: www.lavender-ndt.com
RT:

1,2

(W,F,C) BRS RPS
RI:

2

(W,C)
CRT:

1,2

(W,F,C)
UT:

1,2

(W,F,C) TOFD PA (W,F,C)
MT:

1,2

(W,F,C)
PT:

1,2

(W,F,C)
ET: 1,2 (Fg) 1,2 (We)
VT: 1,2 (W,F,C)
WI: 2
ACFM: 1,2
ISI UT: ISI UT


NDT method
RT – Radiographic testing
RI – Radiographic interpretation
CRT – Computerised radiographic testing
UT – Ultrasonic testing
MT – Magnetic particle testing
PT – Penetrant testing
ET – Eddy current testing
VT – Visual testing
WI – Weld Inspector
ACFM – Alternating current field
measurement
ISI UT – UT thickness measurement and corrosion monitoring of steel
GUIDED WAVE
E-Learning
Scope of competence
a – X-Ray only
b – Dense metals only
c – Ultrasonic testing of railway axles
d – Ultrasonic testing of railway axles
(solid or hollow)
e – Single frequency eddy current
testing of welds
g – Tube Testing
r – Rail
TOFD – Time of flight diffraction
PA – Phased array

Product sector
G – General
W – Welds
C – Castings
F – Forgings
P – Wrought products
A – Aerospace
R – Rail
ISI – In-service inspection