Enrolment is now open for PAUT blended learning course
07/01/2016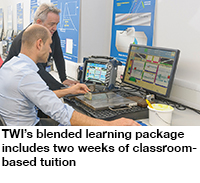 Bookings are now being taken for the first release in TWI's suite of new blended learning courses, covering phased array ultrasonic testing.

Combining a week of eLearning with two weeks of classroom-based tuition, the new course offers a more flexible, accessible and personalised way of achieving this advanced ultrasonic Level 2 qualification. Theory and concepts can be studied when and where the student chooses, meaning less time in the classroom, saving on costs related to travel and accommodation.

To celebrate the launch of its eLearning programme, TWI is including two weeks' free access to the phased array online study material for anyone who enrols before the end of March 2016. This additional two weeks' access can be used at any time within 12 months of completing the course, so students can refresh their knowledge at no extra cost.

Phased array ultrasonic testing (PAUT) is now a widely-accepted and frequently-mandated method of weld inspection, which can either enhance existing ultrasonic capability or, for certain applications, be used in lieu of radiography.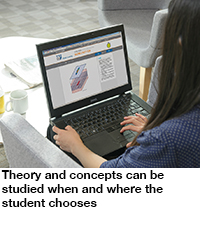 Phased array is a complex methodology, with no shortcut solution to ensuring its competent use. Upskilling from a conventional ultrasonic operator to a fully-certified PAUT technician in accordance with BS EN ISO 9712 and an approved certification scheme requires over 100 hours of training and extensive experience.

TWI's new blended learning package makes achieving this certification more accessible than ever before, allowing the theory to be covered at a time and place that suits the student, before attending classes for the practical element of the course.

Additional NDT blended learning programmes will be launched by TWI in the near future.

www.twitraining.com