Aerospace Event 2017
25-26 April 2017, TWI Ltd, Cambridge, UK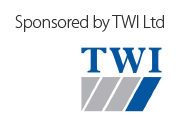 Following the success of the 2015 Aerospace Event in Sheffield, the BINDT Aerospace and Composites Groups are continuing with their biennial Aerospace Event in April 2017 at TWI Ltd, in Cambridge, UK.
The theme of the 2017 Aerospace Event will be 'Joining technologies and the challenges they present to the inspection community'. There will also be a tour of the new TWI facilities in Cambridge, where delegates will have the opportunity to witness first-hand some of the technologies presented, both in terms of manufacture and inspection.
The first day will be hosted by the Aerospace Group and will focus mainly on metallic technologies, such as friction stir welding, the advantages it offers over conventional welding and the challenges it presents for inspection of the resultant product.

The second day will be hosted by the Composites Group and will focus on the non-metallic composite materials used in the aerospace, automotive, marine, civil and pipeline engineering sectors for primary production as well as retrospective repairs and upgrades.

BINDT Aerospace Event Programme

Tuesday 25 April 2017

09.00-09.30

Registration, exhibition, tea and coffee

09.30-13.05


Session 1




09.30-09.55

NDT requirements for aerospace welding

M Nunn, TWI Ltd


09.55-10.20

Inspection of aero engine welds

T Barden, Rolls-Royce plc


10.20-10.45

NDT of aerospace welds using full matrix capture

Dr M Weston, TWI Ltd


10.45-11.10

Exhibitor spotlight session



11.10-11.50
Exhibition, tea and coffee

11.50-12.15
Construction of kissing bond specimens

M Gower, National Physical Laboratory

12.15-12.40
High-sensitivity ultrasonic inspection of diffusion bonds

I Collinson, Rolls-Royce plc

12.40-13.05
Non-linear acoustic NDT for creep, cracks and delamination

N Sewell, Theta Technologies

13.05-14.05
Lunch and exhibition

14.05-15.20
Session 2

14.05-14.30

Model-assisted probability of detection

C Schneider, TWI Ltd

14.30-15.20

Panel session on future NDT requirements for joining technologies, introduction by M Mienczakowski, University of Bristol

15.20-15.45
Exhibition, tea and coffee

15.45-16.45

Tour of the new TWI Ltd facilities and close of day one

Wednesday 26 April 2017

09.00-09.30

Registration, tea and coffee




09.30-12.05

Session 1




09.30-09.55

Multi-sector review of NDT for composite bonded joints

R Freemantle, Wavelength NDT


09.55-10.20

Accoustic emission testing of composites

L Summers, MODE Ltd


10.20-10.45

Thermoplastic tape welding for composite pipes: a potential aerospace application?
V Jha, GE Oil & Gas

10.45-11.15
Tea and coffee break

11.15-11.40
Quality assurance challenges for complex parts and composite joining in the automotive industry

K Lindsey, FAR-UK Ltd

11.40-12.05
Embedded sensing applications for composites and future uses

A Croxford, University of Bristol

12.05-13.05
Lunch

13.05-15.00
Session 2

13.05-13.15
Aerospace Group Annual General Meeting

13.15-13.30
Composites Group Annual General Meeting

13.30-13.45
Tea and coffee break

13.45-14.10
Automotive composite bonding technologies and NDT requirements for aerostructures

J Kapp, 3M Adhesives

14.10-15.00
Introduction by R Freemantle and panel session review: cross-sector collaboration potential for joining technologies and NDT

15.00
Close of day two


For further information contact:
The Conferences and Events Department, BINDT, Midsummer House, Riverside Way, Bedford Road, Northampton NN1 5NX, UK.
Tel: +44(0)1604 438300; Fax: +44(0)1604 438301; Email: conf@bindt.org