Aerospace Workshop 2022
4 October 2022, GKN Aerospace, Bristol, UK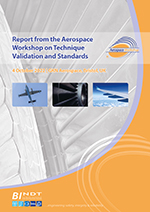 The report from the Aerospace Workshop on Technique Validation and Standards is now available to download by clicking on the image to the left.
Due to unforeseen circumstances beyond our control BINDT took the decision to reschedule the Aerospace Workshop, due to take place on 5 April 2022.

The Aerospace technique validation and standards workshop was held on Tuesday 4 October 2022 at GKN Aerospace, Bristol, UK.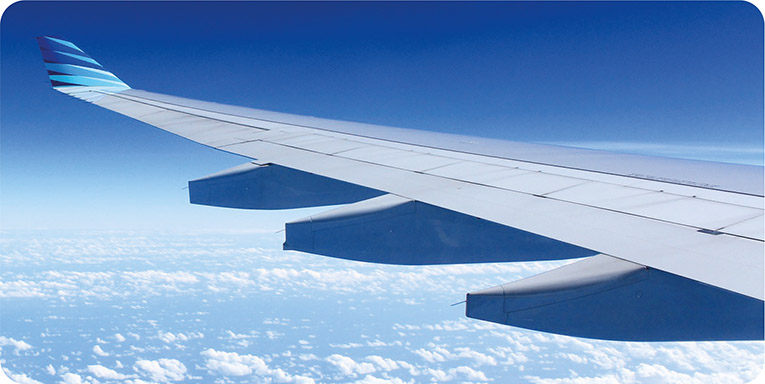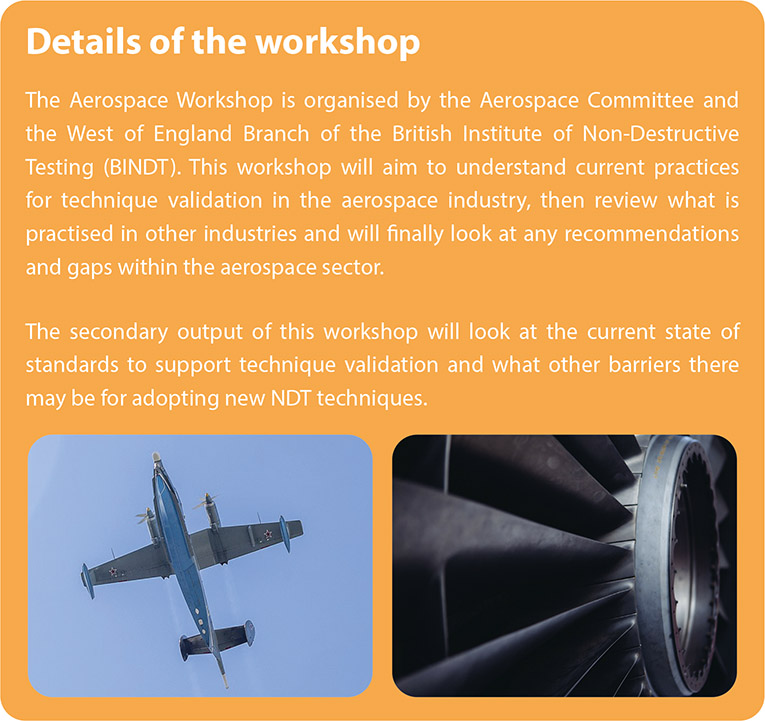 Aerospace Workshop 2022 Programme



08.45-09.15
Registration


09.15-
09.20

Welcome and summary of proceedings


Tom Bertenshaw, GKN Aerospace and Chair of the BINDT Technique Validation Working Group


Technique validation: components of certification

09.20-09.45

BINDT technique validation working group objectives
Tom Bertenshaw, GKN Aerospace and Chair of the BINDT Technique Validation Working Group


09.45-10.10




Looking for an expert on POD
Martin Wall, ESR Technology

10.10-10.35




Using simulations in technique qualification
Alex Ballisatt, CFMS

10.35-11.15
Refreshment break
Technique validation: industrial applications

11.15-11.40




NDE development and qualifications in the aerospace industry


Tim Barden, Rolls-Royce plc

11.40-12.05





Qualification in nuclear industry using ENIQ guidelines



Tony Waker, Jacobs IVC


12.05-12.30




Qualification of NDT on naval vessels


Tom Barber, BAE Systems
12.30-13.30
Lunch and demonstrations

Standards and guidance documents


13.30-13.55




Standards development


Alex Price, BSI


13.55-14.20




ICNDT standard of POD


Daniel Kanzler, on behalf of ICNDT

14.20-14.45




To be confirmed


To be confirmed
14.45-15.00
Refreshment break

15.00-15.45





Tour of GKN Global Technology Centre and demonstration



Tom Bertenshaw, GKN Aerospace and Chair of the BINDT Technique Validation Working Group

15.45-16.30





Breakout discussion session



16.30
Close



For further information contact:
Events and Awards Department, The British Institute of Non-Destructive Testing, Midsummer House, Riverside Way, Bedford Road, Northampton NN1 5NX, UK. Tel: +44 (0)1604 438300; Email: conf@bindt.org