BINDT Workshop 2023: NDT of composites through life
22-23 March 2023
Royal National Lifeboat Institution (RNLI), Poole, UK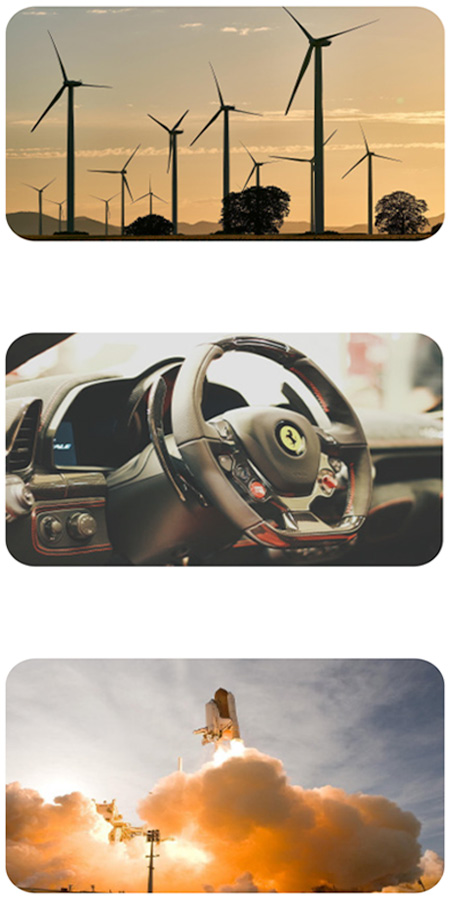 Following on from the previous successful composites events, we returned to Poole, UK, where the RNLI hosted BINDT's 2023 Composites Workshop, with the theme: 'NDT of Composites Through Life'.

This workshop showcased NDT practices through all stages of the life of composite structures, bringing together industry specialists from a varied background of engineered components in a variety of industries, highlighting the NDT inspections that composite components undergo in the automotive, aerospace, motorsport, marine, construction, rail, nuclear and renewable energy industries.

The workshop brought together various industrial specialists to present their solutions to the constraints/limitations they have overcome within their own businesses, which helped to generate new contacts within other industries to share best practice opportunities with the greater community within the world of composites.

Attendees heard from industry leaders about how they work through difficult inspections through the life of composites to ensure that these components are inspected with the required coverage to satisfy that they continue to meet their design intent.

Topics covered in the two-day event included design, raw materials, NDT at concept, manufacture, installation, inspection validation, standards, training, in-service inspection and repair, additive manufacture, end of life and re-use/recycling.

Exhibitor information
A commercial session for exhibitors ran alongside the workshop, on Wednesday 22 March 2023, showcasing the latest products, innovations and technology available to industry. This was an excellent opportunity for visitors to meet with industry colleagues, network and learn about the very latest NDT, CM and SHM technologies and services available from around the world.


Day 1 – Wednesday 22 March 2023


08.45-09.20

Registration

09.20-09.30

Welcome and introduction

Laura Hayday, Chair of BINDT Composites Group, and Gary Whalley, Babcock International, UK

Session 1

Chair: TBC

09.30-09.50

Lavender International: composites training

David Miller
Lavender International, UK

09.50-10.10

Use of CIVA for composites

Roman Fernandez
Extende S A and CEA, UK

10.10-10.30

Inspection of naval composites

Alex Hook, Laura Hayday and Gary Whalley, Babcock International, UK

10.30-10.50

Robotic microwave inspection of complex geometry glass fibre structures

Nathan Hartley
TWI Ltd, UK

10.50-11.00

Q&A session

11.00-11.30

Coffee break and exhibition

Session 2: Exhibitor session

Chair: Paul Rogger
JR Technology Ltd, UK

11.30-11.40

Automated tap test inspections

Paul Rogger
JR Technology Ltd, UK

11.40-11.50

Compact high-sensitivity backscatter X-ray imaging of composites and low-z materials

Philip Marsden
Euroteck Systems UK Ltd

11.50-12.00

Sonatest product overview for composite inspection

Mike Ennis
Sonatest, UK

12.00-12.10

Smaller, faster and higher ultrasonic inspection

John Skidmore
TPAC UK

12.10-12.20

Advanced composite scanners

Harry Brittin
Evident Europe GmbH, UK

12.20-12.30

Portable X-ray backscatter imager developments

Cailean Forrester
Inspectahire Instrument Co Ltd, UK

12.30-12.40

TWI microwave system and mini robot

Nathan Hartley
TW Ltd, UK

12.40-12.50

Flexible system integration options for composite NDT and material characterisation

Richard Freemantle1 and Simon Parke2
1Transform NDT, UK
​2Peak NDT, UK

12.50-13.00

Composite bond testers: how these devices can be used through the life of a composite structure

Pete Burrows
Baugh & Weedon, UK

13.00-13.10

​

Demonstration of PA and TFM on composite materials

David Miller
Lavender International, UK

13.10-13.20

Q&A session

13.20-14.30

Lunch break and exhibition

Practical demonstrations/Workshop – Breakout into groups of 10 and proceed to each demonstration to ensure you attend all four

Chair: TBC

14.30-15.30

(14.30-14.45) TWI robot


Nathan Hartley
TW Ltd, UK

(14.45-15.00) Tap testing and dielectric inspections

Paul Rogger
JR Technology Ltd, UK

(15.00-15.15) Compact high-sensitivity backscatter X-ray imaging

Philip Marsden
Euroteck Systems UK Ltd

(15.15-15.30) Videray and MTP panel

Cailean Forrester
Inspectahire Instrument Co Ltd, UK


15.30-17.00

Coffee break and discussion session

17.00

Close for the day


Day 2 – Thursday 23 March 2023

08.45-09.20

Registration

09.20-09.30

Welcome and introduction

Laura Hayday, Chair of BINDT
Composites Group, and Gary Whalley,
Babcock International, UK

Session 1: TBC

Chair: TBC

09.30-09.50

Lessons from ASTM radiography reference standards: What can be applied to composite inspection

Laura Hayday
Babcock International, UK


09.50-10.10

Using machine learning for automated evaluation of ultrasonic inspection data

Tim Newman and Rob Rose
National Composites Centre
(NCC), UK

10.10-10.30

Ultrasonic testing of composite components: challenges and technologies after phased array

Fernando Ojeda
TPAC UK

10.30-10.50

Advanced ultrasonic inspection of thick-section fibreglass composite structures

James Quinn
University of Edinburgh, UK

10.50-11.15

Coffee break

Session 2: Community discussion

Chair: Laura Hayday

11.15-11.35

Defect library: bring some examples

Laura Hayday
Babcock International, UK

11.35-11.55

Technique validation

Laura Hayday
Babcock International, UK

11.55-12.15

The Aim: Composites acceptance standard

Laura Hayday
Babcock International, UK

12.15-12.35

Networking – who does what? Large infographic of sectors, companies, people and skills, with their connections

Laura Hayday
Babcock International, UK

12.35-12.45

Q&A session

12.45-13.30

Lunch break

13.30-14.30

Format – break into groups

14.30-15.30

15.30

RNLI tour

Workshop close
For further information, contact: Events and Awards Department,
The British Institute of Non-Destructive Testing, Midsummer House, Riverside Way,
Bedford Road, Northampton NN1 5NX, UK. Tel: +44 (0)1604 438300; Email: conf@bindt.org