Showcase day
Thursday 14 September 2023 Northampton Town Centre Hotel, Northampton, UK



The Annual British Conference on Non-Destructive Testing (NDT) is a prestigious event where experts in NDT and related technologies meet to share experiences, ideas and the very latest developments that will help shape the future of NDT.

There will be three parallel technical sessions covering a broad range of NDT technologies and applications. This will see experts in NDT meet to exchange experiences, ideas and the very latest developments that will shape the future of NDT.
To view the full NDT 2023 programme, click here.

The Nineteenth International Conference on Condition Monitoring and Asset Management (CM 2023) will be co-located with NDT 2023 to celebrate the 60th Annual British Conference on NDT, which will allow delegates to customise their experience by visiting both events under one roof.


To celebrate the 60th anniversary conference, BINDT is hosting a 'Showcase Day' on the last day, Thursday 14 September, focusing on NDT, CM and SHM technologies through the years.

The Showcase Day will provide ample time for visitors to go around all
exhibits, old and new, with demonstrations and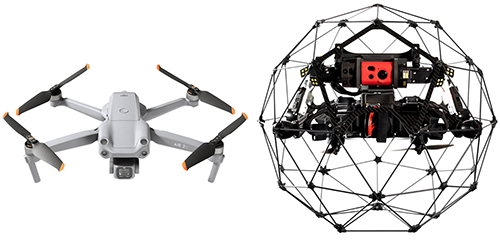 plenary talks focusing on NDT through the years, from the 1950s to the present day, as well as presentations on the future of NDT, CM and SHM. The event will also comprise six presentations in Sessions A and B delivering practitioner tuition sessions and apprenticeship sessions. The Showcase Day will also include:
Formal two-course meal and awards ceremony
Demonstrations: drones and robots
Cream tea and 60th Annual Conference cake cutting
…plus much more!

Another highlight of the Showcase Day will be the presence of the Hitech Grand Prix racing car, as well as two presentations from G Harvey, the team's Head of Research and Development. Founded in 2015, Hitech GP Ltd is a UK-based racing team based at a state-of-the-art facility located just a stone's throw away from Silverstone Circuit, world-famous as the host venue for the Formula 1 British Grand Prix.
Attendance at the Showcase Day is FREE of charge to visitors.
(FREE attendance at the Showcase Day includes access to exhibits, demonstrations and presentations as listed in the programme below. Lunch is not provided.)
Showcase Day Programme – Thursday 14 September 2023





NDT Session A – Practitioner tuition sessions

Chair: J Heigold
Room A
NDT Session B – Apprenticeship sessions


Chair: S Cunningham
Room B


10.00-10.20
10.00-10.40
[5A1] Enabling digital inspection with software and robots

K Hope
Air Control Entech, UK

Followed by

[5A2] Focus on the role that robotics play and how that transpires into a digital workflow

I Drummond
GDI, UK

Presented by K Hope
[5B1] Title to be confirmed

Speaker to be confirmed


10.20-10.40
[5B2] NDE Engineer degree apprenticeship: my experience

J Barnett
Rolls-Royce plc, UK


10.40-11.00
[5A3] PCN update

P Boulton
BINDT, UK
[5B3] An employer's perspective of the NDT apprenticeship

Speaker to be confirmed


11.00-11.30
NDT Plenary Paper: Title to be confirmed
Speaker to be confirmed

Chair: S Cunningham, Lavender International NDT, UK
Room A

11.30-12.00

Exhibits through the years – Buckingham Suite
12.00-12.20
NDT Joint Plenary Paper: NDT through the years: 1950s and 1960s
S Lavender, Retired, UK

Chair: Professor I Cooper, TWI, UK
Room A
12.20-12.40
NDT Joint Plenary Paper: Ultrasonics and eddy current testing through the years: 1970s and 1980s
A Wooldridge, UK

Chair: Professor I Cooper, TWI, UK
Room A
12.40-13.00
NDT Joint Plenary Paper: NDT through the years: 1990s to current day
R Smith, UK

Chair: Professor I Cooper, TWI, UK
Room A
13.00-13.20
NDT Joint Plenary Paper: UKAEA's National NDT Centre in the 1980s and 1990s
C Bull, UK

Chair: Professor I Cooper, TWI, UK
Room A
14.40-16.30






15.30
Exhibits – Buckingham Suite

Demonstrations – Buckingham Suite
Drones
Robots

An audience with D Gilbert, CEO, BINDT, UK – Buckingham Suite

Cream tea and 60th Annual Conference cake cutting – Buckingham Suite
D Gilbert, CEO, BINDT, UK
16.30

Conference close

To view the full NDT 2023 programme, click here.

For further information contact: Events and Awards Department, The British Institute of Non-Destructive Testing,
Midsummer House, Riverside Way, Bedford Road, Northampton NN1 5NX, UK. Tel: +44 (0)1604 438300; Email: conf@bindt.org