About the conference
Tuesday 12 to Thursday 14 September 2023 Park Inn by Radisson Hotel, Northampton, UK



Registration is now open.

NDT 2023 will consist of three parallel technical sessions covering a broad range of NDT technologies and applications. Papers from both academia and industry are encouraged.

The Nineteenth International Conference on Condition Monitoring and Asset Management (CM 2023) will be co-located with NDT 2023 to celebrate the 60th Annual British Conference on NDT, which will allow delegates to customise their experience by visiting both events under one roof. To find out more about CM 2023, click here.


From Tuesday 12 to Wednesday 13 September, over 50 companies are expected to exhibit at the NDT 2023 table-top exhibition of NDT-related products. For further information, please contact the Events and Awards Department of BINDT.


To celebrate the 60th anniversary conference, BINDT is also planning to host a 'Showcase Day' on the last day, Thursday 14 September, focusing on NDT, CM and SHM technologies through the years.

The Showcase Day will provide ample time for visitors to go around all exhibits, old and new, with demonstrations and plenary talks explaining the techniques used many years ago as well as plenary talks on the future of NDT, CM and SHM.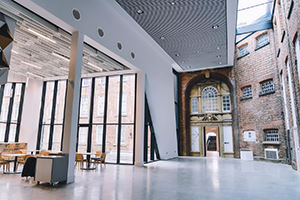 Welcome Buffet
on the evening of Monday 11 September
Evening Event
on the evening of Tuesday 12 September
Conference Dinner
on the evening of Wednesday 13 September

The Park Inn by Radisson Hotel, Northampton, UK, is based just 200 metres from the town centre and less than one kilometre from the main train station, giving you easy access to Northampton's key sites. Some of the town's most popular attractions include 78 Derngate, the Northampton Museum & Gallery and the Royal and Derngate Theatre, which are also within walking distance of the hotel.





For further information contact: Events and Awards Department, The British Institute of Non-Destructive Testing,
Midsummer House, Riverside Way, Bedford Road, Northampton NN1 5NX, UK. Tel: +44 (0)1604 438300; Email: conf@bindt.org