About the conference
Tuesday 12 to Thursday 14 September 2023 Park Inn by Radisson Hotel, Northampton, UK



Registration is now open.
About the International Conference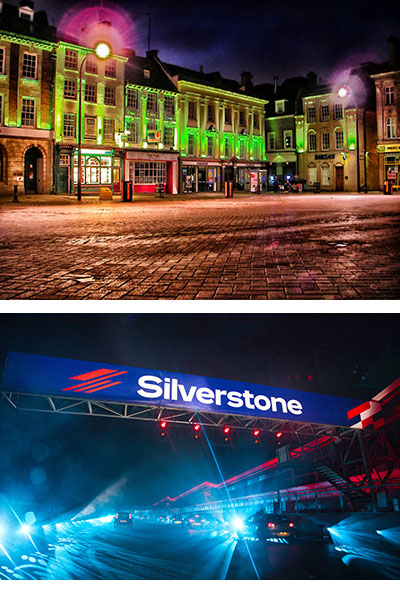 The British Institute of Non-Destructive Testing (BINDT) is pleased to invite you to this premier event, the Nineteenth International Conference on Condition Monitoring and Asset Management (CM 2023), which will be co-located with NDT 2023 to celebrate the 60th Annual British Conference on NDT. To find out more about NDT 2023, click here.

The conference is being organised by BINDT in close partnership with the International Society for Condition Monitoring (ISCM) and the US Society for Machinery Failure Prevention Technology (MFPT). This combination of the efforts of these leading organisations creates one of the largest events of its kind at a truly international level and builds on the highly successful 18 international condition monitoring (CM) conferences organised by BINDT, the First World Congress on CM in 2017 organised by BINDT and ISCM and 71 annual conferences organised by the MFPT Society.

BINDT has always recognised the importance of encouraging students to participate in this major international event. As a gesture to celebrate the nineteenth international conference, the Institute will be providing sponsorship of student registrations in 2023, resulting in a reduction of fees for student attendance.


The three-day conference will be covering a wide range of advances in CM fields, which will include:

Plenary presentations

Invited and contributed presentations, including case study presentations

Industrial sessions for major industrial sectors

Expert panel session on hot topics in CM, led by recognised scientists and engineers

Exhibition, vendor presentations and plenary spotlight session for exhibitors and sponsors

Social events

BINDT-sponsored student packages


Free-of-charge workshop for CM conference delegates

Sponsors and exhibitors will have an opportunity to highlight their activities and give a presentation at the plenary spotlight session.

To view or download the Call for Papers leaflet, click here.

Follow this event on Twitter @CM_MFPT


For further information contact: Events and Awards Department, The British Institute of Non-Destructive Testing,
Midsummer House, Riverside Way, Bedford Road, Northampton NN1 5NX, UK.
Tel: +44 (0)1604 438300; Email: cm_mfpt@bindt.org; Web: www.cm-mfpt.org